Marketing-Mini Online Course: A Two-Pack Bundle 2020
May 28 - June 4, 2020
Please note: this course is full. Please click here to be placed on our waiting list.
Online Course Info:
This bundle includes the following two marketing sessions:
Self-Promotion for Introverts
Faculty: Chris Tebbetts
May 28, 7 pm
Writers often thrive on working in quiet isolation but are then faced with new challenges when they need to submit their work, find beta readers and critique partners, convince an agent to represent them, and promote themselves on social media.
How do you learn self-promotion in the face of shyness, social anxiety, impostor syndrome, and inexperience? When, where, and how do these arise for you, and what would help you work past them?
This session with award-winning author Chris Tebbetts will help you face the quandary when shifting gears from creativity to selling your writing.
DIY Author Swag: How to Create Your Own Graphics, Bookmarks and more!
Faculty: AC Gaughen
June 4, 7 pm
Authors need to do more self-promotion than ever, and it gets a lot easier when you have the right tools at your disposal. What can you make, design and produce on a budget? What is worth spending money on? This workshop will survey tools available, costs, and how to line these up with your needs and budget.
Please note:
If you're unable for any reason to attend either session, you'll have access to the recordings of each through July 31, 2020.
Faculty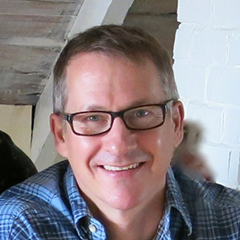 Chris Tebbetts is the author and co-author of many books for young readers. Titles include the young adult novels ME,…
Learn more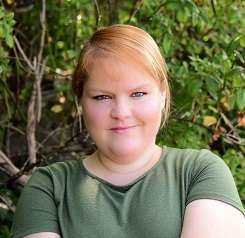 AC Gaughen is the author of the Scarlet Trilogy (Scarlet, Lady Thief and Lion Heart) and the Elementae series, including…
Learn more
Event Cost: $40.00
workshop information