Online Master Class with Patricia Lee Gauch: Feelings 2020
September 21 - 24, 2020
Please note: this workshop is full. Please click here to be added to the waiting list.
Online Course Info:
This master class with renowned editor Patricia Lee Gauch features daily lectures and close mentoring.
Online Workshop Participant Cap:
10 students.
What You'll Learn & Experience:
With Patricia Lee Gauch at your side, this master class speaks to novelists about one of the most important aspects of writing a novel: capturing and evoking feelings. Together, we'll workshop the great variety of ways the best novelists emotionally expand their characters' inner and outer worlds, creating truly original stories.
Capture feelings in your novel to grow the inner story and achieve the most powerful, emotionally driven climax.
Add emotional power to your characters and your story.
Study renowned children's novelists: Kate DiCamillo, Jason Reynolds, Jerry Spinelli, Jandy Nelson, Garry Schmidt, and more.
Meet one-to-one with Patricia Lee Gauch.
Workshop fresh ideas and breakthroughs.
Please note: this workshop has an application process. Click here to apply.
Join Us If:
You are a writer of middle grade and/or young adult novels.
You have an idea, nearly-finished, or finished work-in-progress. You'll benefit from close mentoring and gain a crucial understanding of what makes novels work.
You are looking for a good amount of feedback on your writing.
Testimonials
"Patti truly is incomparable. I've been working on honing my writing for 20+ years. I've had the good fortune of working with [many editors.] Nobody comes close to Patti."
"Patti Gauch is that rare combination of someone who can inspire deeply while instructing rigorously. She gave us the tools we needed to create transcendent moments, opportunities to do so, and insightful feedback that was honest and helpful. She challenged us as writers while protecting our spirits and gifts."
Faculty & Special Guests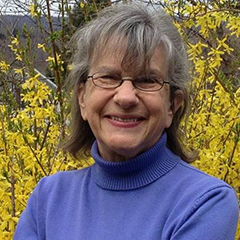 Former vice president and editor at large of Philomel Books, Patti is now a fulltime writer and lecturer. She has…
Learn more