Picture Book Boot Camp 8
September 3 - 6, 2020
Bestselling, multi-award winning, and beloved author Jane Yolen is bringing her Picture Book Boot Camp to Highlights. Teaching alongside her daughter, author Heidi E.Y. Stemple, PBBC is 3 intensive days of all things picture book.  Every day begins with a poem and then we hit the ground running. Part inspiration, part how-to, and part community building with other strong working writers, this master class is an opportunity to jump start, refocus, or push yourself further. Your time at Highlights includes a critique, lectures, group critique sessions, and an open dialogue with Jane and Heidi throughout the day including during meals and on walks (weather permitting). Each day ends with bedtime stories. We encourage you to build in days after with Highlights unworkshop time to write.
As an added bonus, you may get to call owls with Heidi.
Please note: this workshop has an application process. Applications will be accepted through April 30, 2020, and you will be notified by May 15, 2020. Click here to apply.
What You'll Learn:
This workshop offers a unique experience in that you are learning with Jane and Heidi and have complete access to them during the weekend. Some of the subjects covered are:
The rules of picture book creation
Revision
Compression
Backmatter
The book business
Who Should Attend
This is a master class which begins at a high level. Authors and author/illustrators are welcome to apply.
Priority goes to PBBC alumni.
Traditionally published picture book and middle grade authors should submit the name of their book(s) published or under contract and their publisher(s).
Pre-published authors and author/illustrators will submit one manuscript as well as affiliations (SCBWI, Highlights courses taken, etc.) Illustrators may submit a dummy.
You'll be given a link to submit information after you register.
Agenda
The workshop begins with critiques. Each day includes lectures, time to write, a walk (weather permitting), and group critique. There are group lectures as well as optional additional talks.
Lectures include:
10 Words a Picture Book Author Should Know
Getting Back to the Basics to Fix a Manuscript that Isn't Working
Compression
The Business
Back Matter
Poetic Language
Rejection and Reinvention
(All subject to change)
Testimonials
"I wouldn't have missed attending PBBC for the world! In fact, doing so meant so much to me I went twice. Writing is a career we do largely on our own, in our minds–or among large gatherings where we hope to snag bits of wisdom and avoid being slammed for lacking it. PBBC is a small group that quickly is family. It's a place to share being mentored with plenty of "Ah-Ha!" moments offered from Jane's and Heidi's experiences in this business. It's smiles. Applause. Pushes to keep going. It's fellowship. And most of all it's the guidance of two successful PB authors who are willing to reach out and touch our work and our lives. Do NOT miss this opportunity!!!!"–Sandra Markle
"Picture book boot camp is inspirational. Your heart will be full with picture book love. And Highlights is the perfect cozy place with wonderful food to have this amazing experience with Jane and Heidi."–Carol Gordon Ekster
"If writing, sharing, and spending time with one of the world's best picture book writers and her admirers is your cup of tea, then Picture Book Boot Camp is for you. As for me, I couldn't get enough. It's a time of thoughtfulness, creativity, and kindness. What could be better? A second cup of tea. And a third…"–Linda Marshall
"Picture Book Boot Camp not only helped my craft and understanding of the industry, it gave me a foundation of friendships that I continue to draw upon every day, that are irreplaceable. I am so grateful to Jane and Heidi for their knowledge, support, and love. And all the chocolate."–Alexandra Hinrichs
"Picture Book Boot Camp was truly magical. It was inspiring, reaffirming, productive, energizing, cathartic — everything I needed and more."–Heather Preusser
"Picture Book Boot Camp is the Best. Workshop. Ever. Not only did I learn essential kidlit industry information and improve my craft, but I was also infused with inspiration, motivation, and the particular love that only Jane and Heidi can give."–Kirstine Erekson Call
Faculty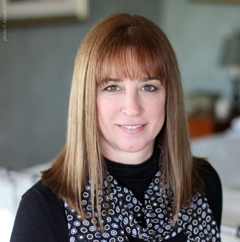 Heidi didn't want to be a writer when she grew up. In fact, after she graduated from college, she became…
Learn more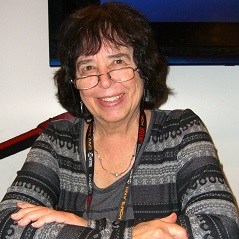 Jane Yolen, often called "the Hans Christian Andersen of America," celebrated the publication of her 365th book in 2018. Her works,…
Learn more
All-Inclusive Event Cost: $1,450.00
All-inclusive registration includes workshop tuition, lodging, meals, beverages, and snacks. Free shuttle service is available from Scranton/Wilkes-Barre (AVP) International Airport. Airport pick-up at Newark Airport is also available for $75 round-trip.
We offer payment plans as low as $75/month. We'll be in touch with details after you register.
Do you want help finding a workshop or resources that will fit your needs?
Talk to one of our ambassadors.
workshop information