Plot Like a Film: Screenwriting Techniques That Serve Your Story 2020
November 5 - 8, 2020
Join Us To:
Discover how you can strengthen your plot by using the techniques perfected by screenwriters. Build a high-concept story. Use new techniques to access your plot. Get one-to-one feedback on your work-in-progress. Work in peer groups to strengthen beats and storylines.
What You'll Learn:
Tips and tools used by screenwriters to uncover your plot.
How to examine your story using plot structure.
How to ensure that your plot is responsive in its point of view, dialogue, and characterization.
Examine the internal and external conflicts of your story and whether or not an emotional arc is achieved.
Look at the pacing, tension, and stakes of your plot.
Attend If:
You are stuck in the middle of your novel draft. The techniques you'll learn in this course will help you get moving again.
You made a strong start on your draft but can't decide how to end your story. Our faculty are experienced in both film and novel writing and can help you figure out the pacing.
You are a middle grade or young adult novelist. We all need plot. Come learn a strategy for building yours.
You are a pantser or a plotter. No judgement. We'll show you how to map that outline and make it shine.
You write genre fiction, or contemporary. Story is story. Whatever you write, we can help.
Still not sure if this is the right course for you? Watch a video where Program Director Alison Green Myers shares details about the novel workshops we're offering in 2020 that are good for novelists who are just getting started.
Agenda
Our workshops typically include faculty presentations, hands-on exercises, specialty topic sessions, some level of feedback, and retreat time for working on your own projects. Although we don't have a finished agenda for this course yet, see a sample agenda here to get an idea of what to expect.
Testimonials
"I've been to many conferences and workshops and I teach a workshop every summer but coming to a Highlights workshop has been on my bucket list for years. It even exceeded my high expectations. Hard to put into words but the whole experience was magical. Being in a nurturing bubble, totally immersed in writing was amazing. No newspapers, no TV, no laundry to do or meals to cook, just writing. And learning from amazing mentors. And talking about writing. And writing some more… Bliss."
Scholarships Available
Scholarships are available for this workshop:
Application deadline is August 17, 2020. Scholarships will be announced September 16, 2020.
Click here to apply!
For more information about scholarships, click here.
Faculty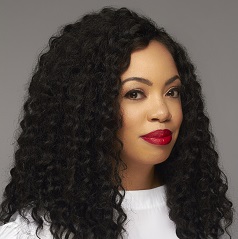 Tiffany D. Jackson is the author of the critically acclaimed, NAACP Image Award-nominated Allegedly; Monday's Not Coming; and Let Me…
Learn more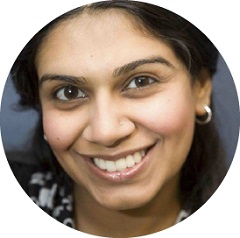 The author of the YA doc dramedy Symptoms of a Heartbreak, Sona Charaipotra is not a doctor — much to her…
Learn more
All-Inclusive Event Cost: $999.00
All-inclusive registration includes workshop tuition, lodging, meals, beverages, and snacks. Free shuttle service is available from Scranton/Wilkes-Barre (AVP) International Airport. Airport pick-up at Newark Airport is also available for $75 round-trip.
We offer payment plans as low as $75/month. We'll be in touch with details after you register.
Do you want help finding a workshop or resources that will fit your needs?
Talk to one of our ambassadors.
workshop information
Begins Thursday, November 5, with dinner and ends Sunday, November 8, with lunch.