Master Class in Illustration: Narrative Picture-Making 2020
August 27 - 30, 2020
Join Us To:
Explore the elements of storytelling through drawing, experimentation, and problem solving with picture making materials. Craft your own artistic style with leading industry professionals illustrators Anna Raff, James Ransome, and their special guests during an intensive weekend of in-depth one-to-one critiques, and discovery to expand your illustration practice. Please note that this workshop begins at 3:30pm on Thursday, August 27. 
What You'll Learn:
This workshop offers:
Many opportunities for intensive feedback on illustrations.
An independent assignment to explore narrative storytelling.
Strategies for color, composition, and drawing to communicate visual ideas.
New digital and traditional techniques to strengthen your illustration.
Activities to refresh and deepen drawing fundamentals.
Opportunities for networking and creative collaboration.
Attend If:
You are an intermediate or advanced illustrator. This workshop is for artists who would like to push their work to the next level, revitalize their portfolio, and/or find a more individual artistic voice.
You are looking for critical review of your work to find out what works and what doesn't. If you have already received general feedback on your work, let James and Anna offer you more direct review of what areas of your portfolio or project need target revision.
You have taken other illustrator focused workshops. If you have taken one of these other workshops: Picture Book Illustration: From Conception to Birth; Illustration Intensive; Crafting a Picture Book Dummy; Carving Out Your Picture Book for Submission; or Super Children's Book Boot Camp, then this may be a good fit for you.
Agenda
Day 1
Afternoon
2:00pm Arrival and check in
3:30pm Welcome and Student Showcase
(Bring 4 images from your digital portfolio to share with the group as a way of introduction.)
Evening
Appetizers & dinner
After dinner: James Ransome & Anna Raff: Our Journeys to Publication
Day 2
Morning
Breakfast
Guided drawing intensive with Anna & James
Independent assignment offered
Afternoon
Lunch
Demo #1
Special guest session, Part 1
Evening
Appetizers & dinner
After dinner: Special guest session, Part 2
Day 3
Morning
Breakfast
Demo #2
One-to-one meetings/ Independent assignment time
Afternoon
Lunch
One-to-one meetings/ Independent assignment time
Special guest session, Part 1
Evening
Appetizers & dinner
After dinner: Student Artwork Display and Discussion
Day 4
Morning
Breakfast
Special guest session, Part 2
Faculty panel: Where do we go from here?
Afternoon
Lunch & farewells
Please note that this workshop begins at 3:30pm on Thursday, August 27, 2020.
A Note About Highlights Workshop Agendas
Resources
James Ransome's website
Anna Raff's website
James Ransome interview
James Ransome: Working with Watercolor
James Ransome: Building a Drawing
James Ransome: KidLitTV
Let's Get Busy Podcast: Interview with Anna Raff and Charise Harper
Seven Impossible Things Interview with Anna Raff
Breaking Through Those Creative Blocks, Anna Raff
Testimonials
"Faculty was wonderful! It helped that there were five different illustrators with very differing styles and thoughts, and that we were able to interact with them one on one and in the smaller group atmosphere."
"I appreciated the forthright comments in the one-to-ones, especially that they pointed out what was working well and clearly explained why other elements did not work and/ or worked against what I was trying to accomplish."
Scholarships Available
Scholarships are available for this workshop:
Application deadline is June 8, 2020. Scholarships will be announced July 8, 2020.
Click here to apply!
For more information about scholarships, click here.
Faculty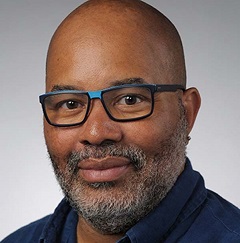 James E. Ransome is the award-winning illustrator of over 60 picture books. He has been illustrating books, book jackets, greeting…
Learn more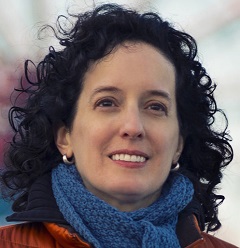 Anna Raff is an award-winning illustrator of books for children including World Rat Day, A Big Surprise for Little Card,…
Learn more
All-Inclusive Event Cost: $1,199.00
All-inclusive registration includes workshop tuition, lodging, meals, beverages, and snacks. Free shuttle service is available from Scranton/Wilkes-Barre (AVP) International Airport. Airport pick-up at Newark Airport is also available for $75 round-trip.
We offer payment plans as low as $75/month. We'll be in touch with details after you register.
Do you want help finding a workshop or resources that will fit your needs?
Talk to one of our ambassadors.
workshop information
Begins on Thursday, August 27 at 3:30pm, and ends on Sunday, August 30, with lunch.