A Working Poets Retreat 2020 (was Oct 22-25)
January 1 - 2, 2020
Join Us To:
Enjoy a working poet's retreat in the woods. Have the time and space to focus on your individual writing in a nurturing environment. Foster your creativity and generate new poems with guided poetry prompts. Work on poems-in-progress with roundtable readings and group feedback.
What You'll Learn:
Less structured than a traditional workshop, at this retreat you will:
Have long stretches of individual writing time.
Participate in roundtable group readings & feedback.
Learn to look at your poems with a fresh eye.
Complete guided poetry prompts to generate new poems.
Learn strategies and tips for revising your poems.
Explore what you really want your poetry to say.
Rest, write, and rejuvenate your creativity.
Attend If:
You are a working poet. This retreat serves all poets, regardless of the audience you are writing for.
You are an alum of another course taught by Rebecca Kai Dotlich and/or George Heard. The only prerequisite for this workshop is that you've taken The Craft and Heart Of Writing Poetry for Children or another course taught by one of our faculty.
You need a creative retreat. In addition to faculty inspiration and encouragement, you will have long stretches of time to write.
Agenda
We will jump into each day with a guided poetry exercise, followed by hours of individual writing time. Late afternoons will bring us together for roundtable critiques and intense workshopping for poems-in-progress.
Resources
Rebecca Kai Dotlich and Georgia Heard: Collecting Word Treasures
Rebecca Kai Dotlich: One Poet's Story
Georgia Heard and Rebecca Kai Dotlich: The Magic of Metaphor
Faculty Interview: Poet Rebecca Kai Dotlich
Testimonials
"Rebecca Kai Dotlich and Georgia Heard are amazing apart and absolutely magical together. Smart, approachable, creative and supportive. Would attend ANY workshop with either of them again."
"Georgia and Rebecca were amazing, fun presenters, knew their stuff, gave lots of information, supportive. One-on-one session was very valuable. Their choice of poems was on-spot to exemplify the lesson. Assignments and feedback were valuable. Open, friendly, knowledgeable, honest. what you hope to get!!!"
"Georgia & Rebecca were incredible. The workshop was the perfect blend of instruction, writing, group reading, feedback and guest speakers. Georgia and Rebecca took the time to become "part of the group", appearing to have as much fun with us as we had with them."
Faculty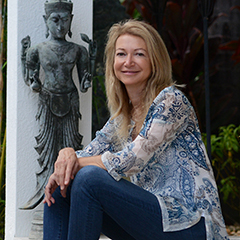 Georgia Heard received her M.F.A. in poetry writing from Columbia University and is a founding member of the Teachers College…
Learn more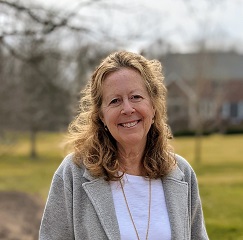 Rebecca is the author of a diverse range of picture books and poetry collections for children, including Lemonade Sun, One…
Learn more
$799.00
All-inclusive registration includes workshop tuition, lodging, meals, beverages, and snacks..
Free shuttle is service available from the local airport, train, and bus station, or you can park on site. Get more logistics information here.
Pay in full or secure your spot with a deposit of $200 and payment plans as low as $75/month. We'll be in touch with details after you register.
Do you want help finding a workshop or resources that will fit your needs? Talk to one of our ambassadors.
workshop information
Begins Thursday, October 22 with dinner and ends Sunday October 25 with lunch.