Picture Books: Inspiration and Perspiration Online Workshop 2020
September 11 - 13, 2020
Please note: this workshop is full. Please click here to be added to the waiting list.
Online Workshop Info:
Spend the weekend in picture book community at this online intensive that features lots of inspiration–and yes, perspiration! There will be Live keynotes, office hours, a visiting agent, informal discussion and fun group activities. The faculty will do one-to-one consultations with you on your complete picture book manuscript or dummy. Note: your manuscript or dummy must be sent in 3 weeks (or more) in advance for critique.
Online Workshop Participant Cap:
16 students.
What You'll Learn & Experience:
Take a look at what it means, holistically, to be a picture book creator. Open up what it means to tell a story. Find out how to inspire your creativity and get your stories flowing. Play! Generate words! Receive a critique of your picture book manuscript or picture book dummy. During the workshop you will:
Feed your creative soul with art and writing play.
Receive a critique of your picture book manuscript or dummy.
Complete writing exercises that include word collage and idea brainstorming.
Hear craft lectures about how to take your manuscript and turn it on its head, turn it inside out, push it further, and move it to new places.
Have free writing/illustrating/revising time.
Hear about the market from a visiting agent.
Join Us If:
You love writing or illustrating picture books! This course features a faculty writer and illustrator, so creative exercises will have room for both.
You've been struggling to stay creative and keep finding joy in your craft. Inspiring keynotes, hands-on exercises and idea brainstorming will give you a fresh look at your manuscripts.
You write or illustrate fiction or nonfiction. Our faculty have experience with both and have designed the workshop to be inclusive.
Preliminary Agenda
All lectures and activities will take place via Zoom, Eastern time
Friday, September 11
1:1 consultations
Saturday, September 12
10am-12pm:
1:1 consultations
1-2 pm:
Opening Talk: Creating Story and the Importance of Creativity
3-4 pm:
Fun Group Activity: Found Object Art
6-7 pm:
Office Hours (informal Q/A with Debbie and Heidi)
7-8 pm:
Heidi Stemple Keynote: "Picture Book Revision"
Sunday, September 13
1-2 pm:
Debbie Ridpath Ohi Keynote: "What Illustrators Wish Writers Knew"
3-4 pm:
Fun Group Activity: Gathering Days Poetry
6-7 pm:
Office Hours (informal Q/A with Debbie and Heidi)
7-8 pm:
Q&A with agent Kayla Cichello
8-9 pm:
Debbie and Heidi Wrap Up: "What To Take With You Moving Forward"
Resources
Debbie Ridpath Ohi's website
Inkygirl: Reading, Writing & Illustrating Children's Books
Heidi Stemple's website
Get to Know Your Picture Book Before You Start Revising
Faculty & Special Guests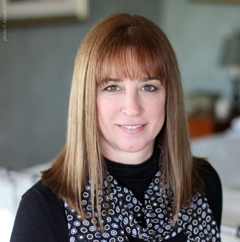 Heidi didn't want to be a writer when she grew up. In fact, after she graduated from college, she became…
Learn more