Crafting a Successful Beginning for Your Novel 2020
October 22 - 25, 2020
Join Us To:
Get feedback on up to 50 pages of your novel draft (line comments and an editorial letter.) Have a one-to-one faculty critique session. Hear from a guest editor about what they're looking for. Hear presentations on craft and the market.
What You'll Learn:
Lead faculty for this course are two experienced authors with great teaching and editing experience. With their guidance, you will:
Hear presentations on plot, character, conflict, the publishing process, and how to avoid common mistakes.
Get feedback on up to 50 pages of your novel draft.
Attend a session with a guest editor.
Have a one-to-one faculty critique session.
Get guidance about your writing career.
Find out if your idea strong enough to sustain a whole novel. Are the pages you've written thus far compelling?
Find choices to make as you begin that will set your book up for success.
Find out how agents and editors decide which books get returned with a rejection letter and which submissions translate into a sale.
Attend If:
You are a beginning novelist. This course will make sure you are getting off to the best start, and help you set up what the rest of your novel is going to look like.
You have an in-progress or finished novel. You will benefit from our expert feedback. Maybe you've had the first chapter critiqued but would like to get past that point? We will give you line comments and an editorial letter on up to 50 pages.
You'd like to know more about the acquisitions and publishing processes. Both K.L. Going and Clara Gillow Clark have writing, teaching and publishing experience, and K.L. worked for an agent.
If you have taken one of these courses with us, you may find this of special interest: Capturing Character, The Hero's Journey, Everything You Need to Know About Children's Book Publishing, The Journey, Writing for ALL Young Readers, The Joke's on You, Connecting Source to Story, Responsible Representation, Elements of Plot.
Still not sure if this is the right course for you? Watch a video where Program Director Alison Green Myers shares details about the novel workshops we're offering in 2020 that are good for novelists who are just getting started.
Agenda
Day 1
Afternoon
Arrival and check in
Evening
Appetizers & dinner
After dinner: Introductions
Show and Tell: Demystifying the Publishing Process, K.L. and Clara
Day 2
Morning
Breakfast
Getting to the Heart of Your Character, Clara
Creating the Strongest Plot Possible, K.L.
Afternoon
Lunch
Editor presentation
One-to-one critiques
Evening
Appetizers & dinner
After dinner: s'mores, weather permitting
Deconstructing a First Chapter
Day 3
Morning
Breakfast
Most Common Writing Mistakes & How to Fix Them, K.L. and Clara
Supporting Characters: Creating a set of images that define your secondary cast, Clara
Afternoon
Lunch
What to Know NOW to Build a Strong Career, K.L.
One-to-one critiques or free writing time
Revision Q&A time or free writing time. K.L. and Clara will be available to answer questions about revisions.
Evening
Appetizers & dinner
Day 4
Morning
Breakfast
First Page Readings & Group Critique
Wrap-up. Q & A.
Afternoon
Lunch and farewells
A Note About Highlights Workshop Agendas
Resources
Writing Regrets? Avoid These Oops, Oh Nos, & Uh Ohs
Clara and K.L.Share their Writing Regrets So that YOU Can Avoid Them! Read more.
Is Your Novel Opening as Strong as It Can Be?
You might have as few as five pages to impress readers of your novel. Here are 5 tips to make your opening a strong one! Read more.
2 Writing Teachers Talk About Giving Your Novel a Great Start
Recognize right from the start that the opening of your novel is going to take multiple revisions in order to get it right. It's going to take work. Editing. Taking the time to think through those fundamental decisions about what makes your character and plot tick will make your book so much stronger later on. Read more.
Use Research, Imagination & Emotion to Build Your Novel
There's something mysterious about the way the passion you feel in your mind and heart gets transferred onto the page. It doesn't seem like a reader should be able to tell how I feel as I write, but over and over again, I've seen the results. When I am deeply emotional about a scene, it works. Read more.
Shrink Your Manuscript, by Darcy Pattison
Writing a great scene is easy. A novel, however, adds layer after layer of complexity until it's hard to keep everything straight. What novelists need is a simple way to take the abstract and make it visual. Writing teacher Darcy Pattison uses the "shrunken manuscript" technique to visualize a novel's narrative arc, the emotional journey and much more. Read more.
Who, What, Where, and Usually Why: Revising Scenes, by Sage Blackwood
When I draft and revise my novels, I divide them into scenes. A scene is a capsule of story. It's usually one sequence of action, in one setting, in one moment of time. When time and place have changed, that's a new scene. Here are some things I look for when revising a scene. Read more.
Blogs about developing character
Blogs about finding and refining your writing voice
Blogs about writing dialogue
Testimonials
"Kelly and Clara provided an excellent balance of enthusiasm for whatever stage we were at in our writing and the encouragement to improve."
"Kelly and Clara provided both professional and emotional support for the author embarking on a strenuous journey: writing a novel. They were honest about the ups and downs of the life of a writer, they discussed both the art and the industry, and they listened with true interest to our questions and concerns."
"Of all the workshops I have attended in the U.S., this one has been the most meaningful. Authors Kelly and Clara know what it's like to be at the beginning stage of authorship. They have a tender and warm style of instruction that invites beginners to overcome manuscript challenges. Personally, I had a sense of belonging at Highlights because of the two instructors and the Highlights setting. Further, Clara's review of my first manuscript with its challenges was so thoughtful and caring that it helps me focus on what I have to do to succeed without stress. Kelly's comments, too, were positive and encouraging. Thank you so much. I appreciate the willingness of these two author instructors to share their own personal experiences and also their honesty about the publishing world. "
"Clara and Kelly were amazing! They are both accomplished writers, wonderful teachers and lovely people. Both were willing to spend as much time with me as I needed to talk about my project. I loved being able to bounce my ideas off both of them."
"Kelly and Clara were honest about the ups and downs of the life of a writer, they discussed both the art and the industry, and they listened with true interest to our questions and concerns. I would take another workshop with them in a second."
Scholarships Available
Scholarships are available for this workshop:
Application deadline is August 3, 2020. Scholarships will be announced September 2, 2020.
Click here to apply!
For more information about scholarships, click here.
Faculty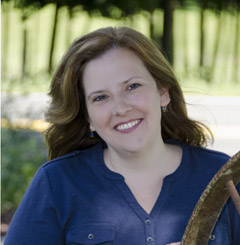 K.L. Going is the award winning author of numerous books for children and teens. Her first novel, Fat Kid Rules the…
Learn more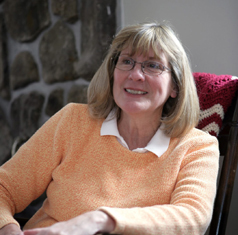 Clara Gillow Clark is a critically acclaimed author of six novels of historical fiction for middle grade readers. In addition…
Learn more
All-Inclusive Event Cost: $1,199.00
All-inclusive registration includes workshop tuition, lodging, meals, beverages, and snacks. Free shuttle service is available from Scranton/Wilkes-Barre (AVP) International Airport. Airport pick-up at Newark Airport is also available for $75 round-trip.
We offer payment plans as low as $75/month. We'll be in touch with details after you register.
Do you want help finding a workshop or resources that will fit your needs?
Talk to one of our ambassadors.
workshop information
Begins with dinner on Thursday, October 22; ends on Sunday, October 15, with lunch.