Symposium for Jewish Children's Literature 2020
November 15 - 18, 2020
Please note: this course is full. Please click here to be placed on our waiting list.
Or please consider joining us for the Writing Retreat for Jewish Kidlit Authors in November.
Join Us To:
Explore where Jewish novelists fit in the business of writing for children and teens:
What stories do today's children need from Jewish book creators and about Jewish people?
What stories speak to our varied experiences?
And how can we diversify the existing body of Jewish children's literature?
We'd like to thank PJ Library for being a sponsor of this program.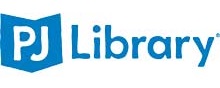 What You'll Learn:
We'll be engaging in conversations about:
Jewish identity: who are we and what are we writing?
What Jewishness looks like in children's fiction; where Jewish children can find themselves in the stories they read.
What kind of stories are Jewish stories; whether a story can be Jewish without obvious signifiers of Judaism.
Intersectionality: navigating being Jewish+ in publishing and writing.
How Jewish writers can find community and mentorship within the children's book industry.
Who/what represents an authentic Jewish character in children's fiction.
What the difference is between writing for Jewish children or about Jewish children.
Who Should Attend:
Jewish people working in children's publishing at all stages of their careers, as well as Jewish authors of middle grade and young adult novels are invited to attend. The program is designed to be an exchange of ideas, a place to connect, and a springboard for diversifying Jewish content in children's literature, so all kinds of voices are needed.
Agenda
The symposium is structured as a series of keynotes, panel discussions, and roundtables. The faculty will speak both from their expertise in the world of writing and publishing as well as from their experience as Jewish people in the industry. The symposium is designed to be an exchange of ideas, so the roundtable discussions will provide structured time to do that in small groups. Evenings will include faculty readings.
If needed, kosher meals can be provided, but please make your request known at registration.
Resources
Coming Out of Hiding: Highlights and Claiming My Jewish Writing Self, a thoughtful post written after Melanie J. Fishbane attended the 2019 Symposium
Listen to a podcast from The Book of Life with the Symposium faculty.
Listen to a Book of Life podcast interview with Katherine Locke.
Listen to a Book of Life podcast interview with Adam Gidwitz.
Listen to a Book of Life podcast interview with Susan Kusel.
Read "Thinking About Jewish Children's Literature in a Time of Antisemitism", a Medium article by Katharine Locke.
Read an interview with Adam Gidwitz at the Jewish Book Council website.
Read an interview with Rena Rossner at Kirkus Reviews.
PJ Library
Testimonials
"Faculty were both incredibly generous with their time and inspiring and informative as experts. And the mix of participants — spanning levels of publishing experience and experiences with Judaism — blended into an egalitarian, no-cliques, supportive, respectful, thoughtful (and often hilarious!) atmosphere that opened the door to thoughtful, often-difficult, and ultimately clarifying conversations. I left with a great sense of community, which I will feel at my back as I move forward, writing *my* stories."
"The faculty was awesome. I liked that each speaker brought a unique perspective on a facet of the industry, and in addition to being experts, were very willing to interact with and share their wisdom with the students through out the symposium."
Scholarships Available
Scholarship support provided by PJ Library.
Six scholarships will be awarded for this workshop:
Application deadline is December 6, 2019. Scholarships will be announced January 7, 2020.
Click here to apply!
For more information about scholarships, click here.
Faculty
$1,099.00
All-inclusive registration includes workshop tuition, lodging, meals, beverages, and snacks. Free shuttle service is available from Scranton/Wilkes-Barre (AVP) International Airport. Airport pick-up at Newark Airport is also available for $75 round-trip.
We offer payment plans as low as $75/month. We'll be in touch with details after you register.
Do you want help finding a workshop or resources that will fit your needs?
Talk to one of our ambassadors.
workshop information
Begins on Sunday, November 15, with dinner and ends on Wednesday, November 18, with lunch.