Developing a Series in Chapter Books Online Workshop 2020
August 30 - September 2, 2020
Online Course Info:
This is a four-day online workshop that features evening "live" lectures, discussions, online Q&A sessions in addition to a revision roundtable, office hours for informal discussion, hands-on sessions and an optional open mic. There will be one-to-one sessions with faculty on your series overview and first chapter.
Online Workshop Participant Cap:
16 students.
What You'll Learn & Experience:
Discover how to craft a chapter book series that stands out and sells well. Learn how to make your series familiar and relatable. Learn what editors are looking for in a chapter book series. Find out how to submit a chapter book series to editors and agents. Get one-to-one feedback on your first chapter and on your series overview document.
What makes it a "chapter book" series?
What is the ideal word count for readers? (And other important formatting details!)
What are editors looking for in today's market?
How do you craft characters and story arcs for growing readers?
How do you create a series with readability, relatable characters, and familiarity?
How do you submit a chapter book series to editors or agents?
Attend If:
You're a picture book or middle grade author. Curious about whether you can write a chapter book series? We'll help you find out.
You've got an idea for a chapter book series. You'll get one-to-one feedback to help you strengthen your idea, and you'll get an in-depth look at the elements needed to create a series.
You're good at plotting, outlining, and meeting deadlines. Creating and sustaining a chapter book series takes a different kind of commitment than doing a stand-alone book.
You want an online experience that is more intimate than a self-paced online course. This course has LIVE sessions, faculty touchpoint opportunities and peer community built-in.
Preliminary Agenda
Please note: all times are Eastern Daylight Time
Day 1
Starting at 5:45pm
Welcome and Faculty Introductions
Class Introductions
Overview of Chapter book series, followed by Q & A
Day 2
During the day:
One-to-one's via Zoom
4 pm
Open hour with special guests
Starting at 6 pm
Author panel
Hands-on session
Day 3
During the day:
One-to-one's via Zoom
4 pm
Open hour with peers
Starting at 6pm
Guest session with agent or editor
Opening paragraphs followed by Q & A
Day 4
5 pm
Open office hours, informal discussions on workshop material presented so far
Starting at 6pm
Revision Roundtable
Optional Open Mic
Resources
Early Readers and Transitional Chapter Books: What Are They and Why Are They Important?
Picture book? Early Reader? Chapter Book? Where Does Your Story Fit?
Theodor Seuss Geisel Award, given annually to the author(s) and illustrator(s) of the most distinguished American book for beginning readers published in English in the United States during the preceding year.
Scholastic's Branches, a line of early chapter books.
Faculty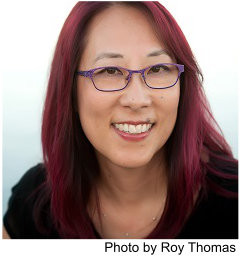 Debbi Michiko Florence is the author of the Jasmine Toguchi chapter book series (JLG selections, the Amelia Bloomer and CCBC Choices…
Learn more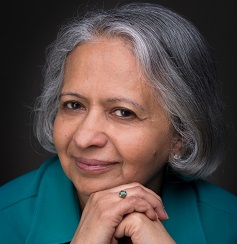 Kashmira Sheth writes picture books, middle grade novels, and young adult fiction. Her books have received many awards and honors,…
Learn more
Event Cost: $699.00
workshop information