Developing a Series in Chapter Books 2020
August 30 - September 2, 2020
Join Us To:
Discover how to craft a chapter book series that stands out and sells well. Learn how to make your series familiar and relatable. Learn what editors are looking for in a chapter book series. Find out how to submit a chapter book series to editors and agents. Get a one-to-one feedback on your first 10-pages and on the series overview document.
Please note: we are still adding faculty to this workshop.
What You'll Learn:
At this course, you will get answers to these questions and more:
What makes it a "chapter book" series?
What is the ideal word count for readers? (And other important formatting details!)
What are editors looking for in today's market?
How do you craft characters and story arcs for growing readers?
How do you create a series with readability, relatable characters, and familiarity?
How do you submit a chapter book series to editors or agents?
In addition to lectures and writing opportunities, you will have one-to-one feedback with our faculty, including feedback on your first 10-pages, and on your series overview document.
Attend If:
You're a picture book or middle grade author. Curious about whether you can write a chapter book series? We'll help you find out.
You've got an idea for a chapter book series. You'll get one-to-one feedback to help you strengthen your idea, and you'll get an in-depth look at the elements needed to create a series.
You're good at plotting, outlining, and meeting deadlines. Creating and sustaining a chapter book series takes a different kind of commitment than doing a stand-alone book.
Agenda
Our workshops typically include faculty presentations, hands-on exercises, specialty topic sessions, some level of feedback, and retreat time for working on your own projects. Although we don't have a finished agenda for this course yet, see a sample agenda here to get an idea of what to expect.
Resources
Early Readers and Transitional Chapter Books: What Are They and Why Are They Important?
Picture book? Early Reader? Chapter Book? Where Does Your Story Fit?
Theodor Seuss Geisel Award, given annually to the author(s) and illustrator(s) of the most distinguished American book for beginning readers published in English in the United States during the preceding year.
Scholastic's Branches, a line of early chapter books.
Testimonials
"I've been to many conferences and workshops and I teach a workshop every summer but coming to a Highlights workshop has been on my bucket list for years. It even exceeded my high expectations. Hard to put into words but the whole experience was magical. Being in a nurturing bubble, totally immersed in writing was amazing. No newspapers, no TV, no laundry to do or meals to cook, just writing. And learning from amazing mentors. And talking about writing. And writing some more… Bliss."
"The staff at Highlights is what consistently continues to impress me. They go above and beyond in everything they do. When I'm there, I don't have to worry about anything but learning, nurturing my creativity, and writing."
"The faculty/conferee ratio and the availability of the faculty are two of the best and unique features of these small workshops."
Scholarships Available
Scholarships are available for this workshop:
Application deadline is June 11, 2020. Scholarships will be announced July 11, 2020.
Click here to apply!
For more information about scholarships, click here.
Faculty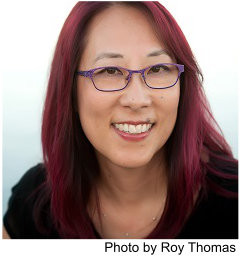 Debbi Michiko Florence is the author of the Jasmine Toguchi chapter book series (JLG selections, the Amelia Bloomer and CCBC Choices…
Learn more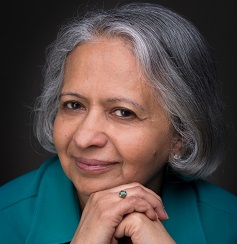 Kashmira Sheth writes picture books, middle grade novels, and young adult fiction. Her books have received many awards and honors,…
Learn more
All-Inclusive Event Cost: $1,099.00
All-inclusive registration includes workshop tuition, lodging, meals, beverages, and snacks. Free shuttle service is available from Scranton/Wilkes-Barre (AVP) International Airport. Airport pick-up at Newark Airport is also available for $75 round-trip.
We offer payment plans as low as $75/month. We'll be in touch with details after you register.
Do you want help finding a workshop or resources that will fit your needs?
Talk to one of our ambassadors.
workshop information
Begins on Sunday, August 30, with dinner, and ends on Wednesday, September 2, with lunch.