Writing First Chapter Books and Early Readers 2020
June 14 - 17, 2020
Join Us To:
Understand the unique needs of books for children who are beginning to read independently, and discover what makes these books successful. Find out the differences between picture books, early readers, and transitional chapter books. Learn about the market and how to find the right publishing home for your work. Get one-to-one critiques of your work from faculty author-editors.
What You'll Learn:
In between the read-aloud world of picture books and the more challenging realm of chapter books lies an exciting spectrum of fiction and nonfiction for beginning readers. These early readers and first chapter books spark a love of independent reading and build confidence in brand-new readers. At this workshop, you will:
Find out the differences between picture books, early readers, and transitional chapter books.
Examine what makes the best books for this age group successful.
Zero in on where your work–fiction, nonfiction, or both–fits in.
Learn how to generate new ideas.
Learn about researching and writing your stories.
Discover how to find the right publishing home for your work.
Have one-to-one critique sessions with a workshop leader.
Hear presentations from faculty.
Try writing exercises to strengthen your work-in-progress.
Enjoy free time for writing.
Attend If:
You remember the first time you read a book all by yourself. Maybe it was The Cat in the Hat or Frog and Toad? If you want to bring that same joy and confidence to readers who are picking up a book on their own for the very first time, this workshop will give you info on the market as well as hands-on activities to strengthen your work.
You're a picture book author or author/illustrator. Curious about whether you can write and/or illustrate for this market? We'll help you figure out where your work can fit in, and you'll hear from editors about what they are looking for.
You're a teacher with experience in sharing these books with students. We'll show you how you can play to your strengths when writing for this market. You'll get a one-to-one critique on your manuscript so that you can move forward in your revision process.
Agenda
Day 1
Afternoon
Arrival and check in
Evening
Appetizers and Dinner
After dinner: Welcome from Laurie and Wiley
Skype Visit with editor
Day 2
Morning
Breakfast
Lecture: How Early Readers Help Kids Learn to Read, Wiley
One-to-Ones/Personal Writing Time
Afternoon
Lunch
Writing Exercise, Laurie
Guest speaker
Evening
Appetizers and Dinner
After dinner: S'mores on the Patio and book signing
Day 3
Morning
Breakfast
Lecture: Beyond Baby Books: Character, Setting, and Structure in Early Readers and First Chapter Books
One-to-Ones/Personal Writing Time
Afternoon
Lunch
Writing Exercise, Wiley — Pacing/Page Turns
Skype with editor
Evening
Appetizers and Dinner
After dinner: Open Mic
Day 4
Morning
Breakfast
Opportunities in Educational/Trade Work-for-Hire, Wiley
Writing Exercise, Laurie
Final words/questions/goals to bring home
Afternoon
Lunch and Farewells
A Note About Highlights Workshop Agendas
Resources
Wiley Blevins: Early Readers and Transitional Chapter Books: What Are They and Why Are They Important?
Laurie Calkhoven: Picture book? Early Reader? Chapter Book? Where Does Your Story Fit?
New for New Readers: What (Exactly) IS an Easy Reader?
Theodor Seuss Geisel Award, given annually to the author(s) and illustrator(s) of the most distinguished American book for beginning readers published in English in the United States during the preceding year.
Laurie Calkhoven: Meditation to Uncover Character
Scholastic's Branches, a line of early chapter books.
Testimonials
"The faculty were knowledgeable and engaging. They exceeded my expectations."
"I was overwhelmed by the amount of personal time we had with the teachers. They were so open and available. Easy to talk to. I gained so much through our conversations."
Scholarships Available
Three scholarships are available for this workshop:
Full tuition
Half tuition
Partial tuition
Application deadline is March 26, 2020. Scholarships will be announced April 25, 2020.
Click here to apply!
For more information about scholarships, click here.
Faculty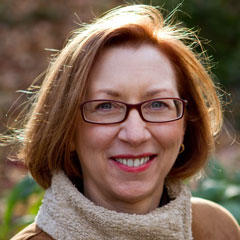 Special Guest Laurie Calkhoven is the author of more than 50 books for young readers ranging from award-winning nonfiction early…
Learn more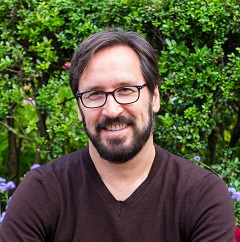 Wiley has worked in publishing for almost 30 years. He has written several early readers, such as Max Has a…
Learn more
All-Inclusive Event Cost: $1,099.00
All-inclusive registration includes workshop tuition, lodging, meals, beverages, and snacks. Free shuttle service is available from Scranton/Wilkes-Barre (AVP) International Airport. Airport pick-up at Newark Airport is also available for $75 round-trip.
We offer payment plans as low as $75/month. We'll be in touch with details after you register.
Do you want help finding a workshop or resources that will fit your needs?
Talk to one of our ambassadors.
workshop information
Begins on Sunday, June 14 with dinner, and ends on Wednesday, June 17, with lunch.