Writing for the Educational Market 2020
June 23 - 27, 2020
Join Us To:
Understand the guidelines for submitting to educational publishers. Learn techniques for meeting specs, leveling text, and producing submission packages. Receive one-to-one consultations with faculty and interact with editors at educational publishing companies.
What You'll Learn:
Would you like to have editors actually contacting you and asking you to write for them? Welcome to the educational market! If the words "educational market" make you think of boring workbooks and textbooks, it's time to think again. Today's educational publishers are eager to see lively nonfiction, fast-paced fiction, poetry, and more. The rules for educational writing are different, but the end result is creative, exciting, and kid-pleasing. Whatever your interest, this workshop will help you find your niche in the educational market. You will:
Get market-specific information.
Learn techniques for meeting specs and leveling text.
Have hands-on writing time.
Practice producing submissions packages.
Have opportunities to interact with editors at educational publishing companies.
Participate in informal group critiques.
Attend If:
You're a teacher who'd like to find out how to submit work to educational publishers. We'll tell you what you need to know, help you put together a submission packet, and let you hear directly from some educational publishers what they are looking for.
You're a writer who's been published in the trade market and are looking for other opportunities. We'll tell you what's different about this market and help you discover what it holds for you.
You're an as-yet unpublished writer with manuscripts that might appeal to this market. Whether your interest is straight informational nonfiction, narrative nonfiction, fiction, or poetry, we will help you find your niche in the educational market.
Agenda
Day 1
Afternoon
Arrival and Check in
Evening
Appetizers & dinner
After dinner: welcome & introductions
Day 2
Morning
Breakfast
Nonfiction Opportunities in the Educational Market
Nonfiction Steps to Success
Preparing for Success: Building Your Introductory Packet/Writing Samples
Afternoon
Lunch
Guest Editor Session
Crafting Your Resume/Cover Letters
Free Time (Writing, Informal Group Critiques, or Networking/Socializing)
Evening
Appetizers & dinner
After dinner: fireside chat or free writing time
Day 3
Morning
Breakfast
Adding Humor to Fiction and Nonfiction
Responding to Editorial Feedback; Adjusting to Specs
Guest Editor Session
Afternoon
Lunch
Small Group Writing Exercise, Nonfiction
Private Writing Time; One-on-one Consultations
Free Time (Writing, Informal Group Critiques, or Networking/Socializing)
Evening
Appetizers & dinner
After dinner: free time
Day 4
Morning
Breakfast
Fiction Opportunities in the Educational Market
Fiction Steps to Success
Poetry in the Educational Market
Afternoon
Lunch
Small Group Writing Exercise, Fiction
Private Writing Time; One-on-one Consultations
Free Time (Writing, Informal Group Critiques, or Networking/Socializing)
Evening
Appetizers & dinner
After dinner:
Day 5
Morning
Breakfast
Series Writing for the Educational Market
Understanding and Applying Curriculum Standards as a Writer
Afternoon
Lunch & Farewells
A Note About Highlights Workshop Agendas
Resources
Thinking for Three
Putting the Fun In
Choose Your Own Writing Adventure
Breaking Into the Educational Market
Energize Your Articles With Interviews
Those Pesky Specs! Writing for the Educational Market
Testimonials
"Great opportunity to hear from a variety of experts and specialists who had so much to offer including concrete support and contacts."
"Jan and Paula were the best. They were a great balance, both knowledgeable, approachable and obviously the best in the business."
"The perfect tag team! Infinitely qualified and approachable."
"Jan and Paula are wonderful speakers, teachers, mentors, and fun to hang out with. I absolutely loved my time with them. I could not have asked for better speakers."
"This is a fantastic workshop. I came not knowing how the educational market works. And now I know exactly what to do to find work for hire, write book proposals, work for book packagers, etc."
"Since last summer, I have been following Jan and Paula's advice. Many of the other participants had been honing their writing careers for years in the industry before coming to the workshop. I came to the workshop for a career pivot from instructional design to freelance writing. While this has been slower than anticipated, my year has been productive. I began submitting my packets in late July. By March, I have been assigned to a project with A Pass Education. I've heard from editors and joined writing groups."
"I attended the Writing for the Educational Market workshop in 2016. I learned everything I needed to know about breaking into the educational market. After researching publishers, I sent out my writing samples and the specialized resume I learned to write at the workshop. Right away, I was hired to write for a book packager. Engineering AT&T Stadium was published by ABDO Publishing in 2017. ABDO is one of the largest educational publishers. I have also written six books for Black Rabbit Books, three were published in 2018 and three more will be released this fall. These seven books were the result of attending the workshop."
"At the workshop, I learned a great deal starting with the difference between publishers and packagers. There were also two interesting guest speakers, but Jan and Paula were fantastic. They each worked with me personally on strengthening my resume and samples. They gave encouraging advice and extensive lists on where to send my material. They were full of information on publishing trends, writing possibilities, pitfalls to avoid, and so much more. In the three years since, I have published a five book fiction series for High Noon, four nonfiction books for 12 Story Library, and I have two additional nonfiction books awaiting publication. That's 11 books in three years. I am extremely glad I took the workshop and very grateful to the two of them for opening this market to me."
"One measure of success for me is making money as a writer. I had a paying contract when I left the workshop! I revised my submission packet in the weeks following the workshop and sent it out on a regular basis. By October, I had my first non-fiction educational publishing book contract. After those two projects, I had made more than the cost of the workshop. In March, I signed a contract for a textbook chapter for double the cost of the workshop."
"Jan Fields and Paula Morrow gave exactly the knowledge required to enter the educational market. Paula's experience provided a great editorial background. Jan's insider knowledge and insight, along with her wonderfully dry wit and engaging delivery, provided the step-by-step guidance needed to become a success. Since the workshop (7 months ago) I have written 6 educational books, three for Rourke Educational, two for ABDO (Redline Editorial) and one for North Star Editions (Red Line Editorial). I only queried three publishers and have been writing for two of them. I haven't queried any more because (this will be unbelievable, but a true part of educational publishing), I don't need more work!"
Scholarships Available
Three scholarships are available for this workshop:
Full tuition
Half tuition
Partial tuition
Application deadline is April 4, 2020. Scholarships will be announced May 4, 2020.
Click here to apply!
For more information about scholarships, click here.
Faculty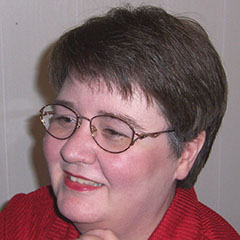 Jan Fields had her first brush with educational publishing when an editor happened upon her webpage and asked if she'd…
Learn more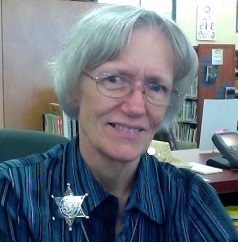 Paula Morrow has been a children's literature specialist for over 40 years and still enjoys each new day in the…
Learn more
All-Inclusive Event Cost: $1,399.00
All-inclusive registration includes workshop tuition, lodging, meals, beverages, and snacks. Free shuttle service is available from Scranton/Wilkes-Barre (AVP) International Airport. Airport pick-up at Newark Airport is also available for $75 round-trip.
We offer payment plans as low as $75/month. We'll be in touch with details after you register.
Do you want help finding a workshop or resources that will fit your needs?
Talk to one of our ambassadors.
workshop information
Begins with dinner on Tuesday, June 23 and ends with lunch on Saturday, June 27.