Power-Up Poetry: Making Connections with Poetry Collections 2020
August 9 - 12, 2020
Join Us To:
Get feedback to improve the structure and marketability of your full-length poetry manuscript. Receive one-to-one critique from faculty. Learn how to perform and present poetry in ways that educators are looking for when booking poets for school visits.
What You'll Learn:
With mentor help, examine your manuscript with a look at organization, state of completeness, the narrative "arc" (or whether you need one), the strength of individual poems, the opening and closing sections and more.
Hear from industry professionals about the market for children's poetry.
Find out what educators are looking for when booking authors for school visits.
Get school-visit ready: how to present your work to children, what to include in your presentations, and poetry performance tips.
Have one-to-one time with faculty members.
Spend free time writing and/or revising.
Brainstorm as a group: ideas, writing process and more.
Note: this workshop is focused on creating a children's poetry collection (any age from picture books to young adult.) If your manuscript is a novel in verse, check out our Novels In Verse workshop; if your interest is in learning to write poetry for children or in submitting individual poems, check out The Craft and Heart of Writing Poetry for Children.
Attend If:
You are working on a book-length poetry collection. You want guidance on moving forward and making the strongest possible collection for submission.
You are revising a book-length poetry project. You want feedback about what's working/not working to help guide the revision process and get the book into submission shape.
You have some grasp of poetic tools and techniques. While we will look at individual poems to determine their role in the book as a whole, we will not be doing line by line critiques of individual poems.
You're ready to power-up your school visits. Our experienced faculty will coach you on how to present your work to children in a way that's entertaining and educational.
You appreciate learning in a peer community. As a group, we'll brainstorm ideas, share our writing process, provide feedback, discuss how to create a "brand," and more. (Don't worry, you'll also have some writing/revising time!)
Agenda
Our workshops typically include faculty presentations, hands-on exercises, specialty topic sessions, some level of feedback, and retreat time for working on your own projects. Although we don't have a finished agenda for this course yet, see a sample agenda here to get an idea of what to expect.
Resources
Charles Waters: It's Poetry Time!
Charles Waters' website
Irene Latham's website
Q&A About Can I Touch Your Hair by Charles Waters and Irene Latham
Writing Poetry for Children: Articles to Get Your Rhyme On
How to Perform a Poem: Tips from Author & Actor Charles Waters
Testimonials
"I've been to many conferences and workshops and I teach a workshop every summer but coming to a Highlights workshop has been on my bucket list for years. It even exceeded my high expectations. Hard to put into words but the whole experience was magical. Being in a nurturing bubble, totally immersed in writing was amazing. No newspapers, no TV, no laundry to do or meals to cook, just writing. And learning from amazing mentors. And talking about writing. And writing some more… Bliss."
Scholarships Available
Scholarships are available for this workshop from the Lee Bennett Hopkins Scholarship:
Application deadline is May 21, 2020. Scholarships will be announced June 20, 2020.
Click here to apply!
For more information about scholarships, click here.
Faculty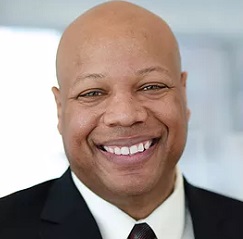 Charles Waters grew up in the nearby Philadelphia suburb of Yeadon, PA and attended Fairleigh Dickinson University, where he joined…
Learn more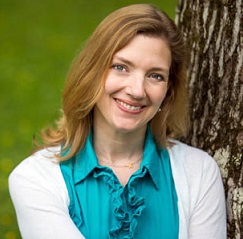 Irene Latham is the author of many books, including two novels for children, Leaving Gee's Bend and Don't Feed the…
Learn more
$999.00
All-inclusive registration includes workshop tuition, lodging, meals, beverages, and snacks. Free shuttle service is available from Scranton/Wilkes-Barre (AVP) International Airport. Airport pick-up at Newark Airport is also available for $75 round-trip.
We offer payment plans as low as $75/month. We'll be in touch with details after you register.
Do you want help finding a workshop or resources that will fit your needs?
Talk to one of our ambassadors.
workshop information
Begins with dinner on Sunday, August 9 with dinner; ends Wednesday, August 12, with lunch.