Getting To Know Your Novel Online Course (Feb-Apr) Plus Onsite Retreat (May 27-31) 2020
May 27 - 31, 2020
Overview
Give your novel the special attention it deserves with this long-form workshop: an activity-based web series paired with a guided writing retreat.
We'd like to invite you to spend the first three months of 2020 workshopping your novel (either complete or in-progress) in this unique program led by author and writing teacher Sarah Aronson with support from several teaching assistants. The workshop has 3 parts:
Part 1: Weekly Sessions in a Web Classroom
January 3-February 21
You'll participate in online discussions, read lectures, watch videos and complete writing exercises.
Part 2: Writing and Revising On Your Own
February-March
You'll apply all you learned in Part 1 to your novel–finishing up your draft, or your revision, with faculty support as needed.
Part 3: In-person Workshop at our Retreat Center
May 27-31
You'll bring your novel to our Retreat Center, where the team will mentor you through your next round of revisions.
See more details under the above "Agenda" tab.
Faculty & Special Guests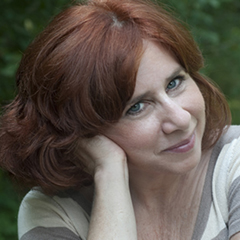 Sarah Aronson has an MFA in Writing for Children and Young Adults from Vermont College of Fine Arts, and has…
Learn more
All-Inclusive Event Cost: $1,799.00
All-inclusive means we provide transportation to and from the airport, lodging and all meals.
workshop information
The onsite retreat begins with dinner on Wednesday, May 27 and ends with lunch on Sunday, May 31.