Writing Retreat for Jewish Kidlit Authors! 2020
January 19 - 22, 2020
Join Us To:
Enjoy a loosely structured four-day winter writing retreat for Jewish authors writing for children and teens. Have an inclusive space to work on your middle grade or young adult novel, or picture books. Dig into your work-in-progress surrounded by others who are doing the same–your writing time for the weekend is your own. Gather together with others at meals to chat and share.
What You'll Learn:
At this retreat you can expect to:
Be in community with other Jewish writers
Work on a self-directed project
Gather for discussions during Lunch and Learning
Share about your progress and process during Dinner and Dishing
Have an opportunity to read aloud from your own work at the Schmooze and Share Open Readings (< 500 words or less)
Who Should Attend:
Anyone who identifies as Jewish and writes for children (middle grade, young adult, and picture books) is welcome to attend, regardless of whether their work might be considered "Jewish" or not.
If you think you're not Jewish enough for this, you are Jewish enough.
If you think you're too Jewish for this, you aren't too Jewish.
You do not need to be a published author to attend this retreat.
Priority registration is given to those who attended the Highlights Symposium for Jewish Children's Literature.
Kosher meals can be ordered for those who request it during registration.
Agenda
Each day we'll gather for Lunch and Learning, where we'll chat about general topics of interest to Jewish writers while we eat lunch.
During our evening meal we'll do some Dinner and Dishing, when we will share how our writing is going, what challenges are coming up, and the breakthroughs we're having.
Our evening activities, if you care to partake, will be a nice Schmooze & Share when we'll all have the opportunity to read aloud from our work. Beer, wine, and soda are available and you can BYOB anything else you might want to drink.
Testimonials
"This retreat was both a chance to spend hours alone, diving deep into my manuscript, and an opportunity for long conversations — both serious and silly — with other kidlit writers who share the varied experience of being Jewish."
"Linda is funny, knowledgeable, organized, engaged, and responsive. She's really great!!"
Faculty & Special Guests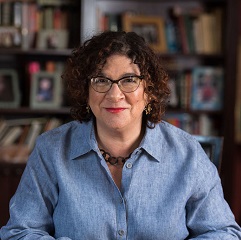 Linda Epstein is a senior agent at Emerald City Literary Agency, in their east coast office. She represents picture books,…
Learn more
$447.00
All-inclusive registration includes workshop tuition, lodging, meals, beverages, and snacks. Free shuttle service is available from Scranton/Wilkes-Barre (AVP) International Airport. Airport pick-up at Newark Airport is also available for $75 round-trip.
We offer payment plans as low as $75/month. We'll be in touch with details after you register.
Do you want help finding a workshop or resources that will fit your needs?
Talk to one of our ambassadors.
workshop information
Begins with dinner on Sunday, January 19; ends on Wednesday, January 22, with lunch.