Master Class with Patti Gauch: The Search for Voice, the Next Step! 2019
November 7 - 10, 2019
Overview
Join Patricia Lee Gauch for The Search for Voice, the Next Step!, a workshop for experienced writers.
Voice is the novel's storyteller, the inroad to character, the guide to the narrative, the road inward as well as well as outward. It is the spirit–the soul and the heartbeat–of the book.
Using the work of some of our best young adult and middle grade fiction writers, like Philip Pullman, Nicola Yoon, John Green, Maggie Stiefvater, and others, writers will take next steps to refine and finally discover their most authentic Voices.
Patricia Lee Gauch–writer, award-winning editor, and publisher–has been on a search for Voice since her earliest publishing days, convinced it is where good story begins.
Please note that there is an application process for this workshop.
You must register to apply for this workshop. After you register you will receive a confirmation email with a link to the application you will need to fill out.
The application deadline is August 1, 2019. Decisions will be made soon after the application deadline, after which you will be expected to turn in your manuscript pages.
Once you submit your application for the workshop, you may also submit a scholarship application. For scholarship applications, you only need to fill in information that is not included on your workshop application.
Faculty & Special Guests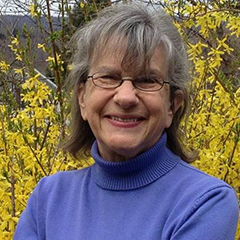 Former vice president and editor at large of Philomel Books, Patti is now a fulltime writer and lecturer. She has…
Learn more
All-Inclusive Event Cost: $1,499.00
All-inclusive means we provide transportation to and from the airport, lodging and all meals.
workshop information
Begins with dinner on Thursday, November 7, and ends with lunch on Sunday, November 10.