A Working Poets Retreat 2019
October 17 - 20, 2019
Overview
Join poets Rebecca Kai Dotlich and Georgia Heard for a working poet's retreat in the woods. Less structured than a traditional workshop, this intimate retreat will give you time and space to foster your creativity and focus on your individual writing in a nurturing environment. These few days will consist of a mixture of intense workshopping on new poems generated and poems-in-progress, as well as morning guided poetry prompts and afternoon roundtable readings and group feedback. This retreat serves all poets, writing for any audience.
What You'll Learn
Long stretches of individual writing time
Round table group readings & feedback
Learning to look at your poems with a fresh eye
Guided poetry prompts
Strategies and tips for revising your own poems
Explore what you really want your poetry to say
Rest, write, and let your creativity be rejuvenated
Who Should Attend
This retreat serves all poets, writing for any audience.
Agenda
We will jump into each day with a guided poetry exercise, followed by hours of individual writing time. Late afternoons will bring us together for roundtable critiques and intense workshopping for poems-in-progress.
Resources
Rebecca Kai Dotlich and Georgia Heard: Collecting Word Treasures
Rebecca Kai Dotlich: One Poet's Story
Georgia Heard and Rebecca Kai Dotlich: The Magic of Metaphor
Faculty Interview: Poet Rebecca Kai Dotlich
Testimonials
"Rebecca Kai Dotlich and Georgia Heard are amazing apart and absolutely magical together. Smart, approachable, creative and supportive. Would attend ANY workshop with either of them again."
"Georgia and Rebecca were amazing, fun presenters, knew their stuff, gave lots of information, supportive. One-on-one session was very valuable. Their choice of poems was on-spot to exemplify the lesson. Assignments and feedback were valuable. Open, friendly, knowledgeable, honest. what you hope to get!!!"
"Georgia & Rebecca were incredible. The workshop was the perfect blend of instruction, writing, group reading, feedback and guest speakers. Georgia and Rebecca took the time to become "part of the group", appearing to have as much fun with us as we had with them."
Faculty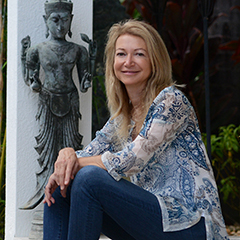 Georgia Heard received her M.F.A. in poetry writing from Columbia University. She is a founding member of the Teachers College…
Learn more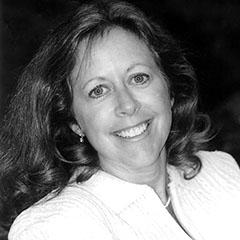 Rebecca is an author and poet whose poetry appears in many award-winning collections, in dozens of anthologies and textbooks, and…
Learn more
All-Inclusive Event Cost: $799.00
All-inclusive registration includes workshop tuition, lodging, meals, beverages, and snacks. Free shuttle service is available from Scranton/Wilkes-Barre (AVP) International Airport. Airport pick-up at Newark Airport is also available for $75 round-trip.
We offer payment plans as low as $75/month. We'll be in touch with details after you register.
workshop information
Begins Thursday, October 17 with dinner and ends Sunday October 20 with lunch.