Jump-Start Your Creativity! Idea Generator for Novelists 2019
October 31 - November 3, 2019
Overview
Join YA author AC Gaughen for a madcap retreat that will jump-start new ideas, unlock your creativity, and leave you refreshed and inspired to write!
Are you looking for an exciting new twist, new character, or new story idea to help reinvigorate your writing? Is it time to fill up your creative well and have fun, be playful, and be inspired? Trying to finally nail the NaNoWrimo challenge?
This writing retreat will focus on idea generation. You'll attend workshops in the mornings that leverage the psychology of creativity to unlock new ideas and challenge you in fun, low-risk ways. Use the afternoons to curate, keeping the ideas you like, writing further, and saving remaining ideas for future projects. There are no bad ideas – just ones that haven't been pushed far enough to fly!
Faculty & Special Guests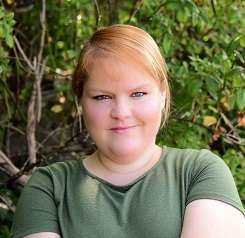 A. C. Gaughen is the author of the Scarlet Trilogy (Scarlet, Lady Thief and Lion Heart) and the Elementae series,…
Learn more
$650.00
All-inclusive registration includes workshop tuition, lodging, meals, beverages, and snacks. Free shuttle service is available from Scranton/Wilkes-Barre (AVP) International Airport. Airport pick-up at Newark Airport is also available for $75 round-trip.
We offer payment plans as low as $75/month. We'll be in touch with details after you register.
Do you want help finding a workshop or resources that will fit your needs?
Talk to one of our ambassadors.
workshop information
Begins with dinner on Thursday, October 31; ends on Sunday, November 3, with lunch.