Novel Writing with Patti Gauch 2019
March 31 - April 6, 2019
Overview
Move your novel to the next level with guidance from editor Patricia Lee Gauch.
In this six-day workshop, you'll have the chance to dig into the first draft of your novel, looking to confirm characters and voices, elevate diction, celebrate ecstatic moments, and shape story structure. You'll bring that draft to a new, spirited, and unexpected level.
Please note: Application deadline is February 1, 2019.
Faculty & Special Guests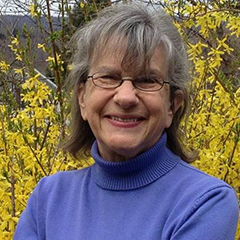 Former vice president and editor at large of Philomel Books, Patti is now a fulltime writer and lecturer. She has…
Learn more
All-Inclusive Event Cost: $2,699.00
All-inclusive means we provide transportation to and from the airport, lodging and all meals.
workshop information
Begins with dinner on Sunday, March 31, and ends with lunch on Saturday, April 6.