Celebrate 75 Years of Highlights for Children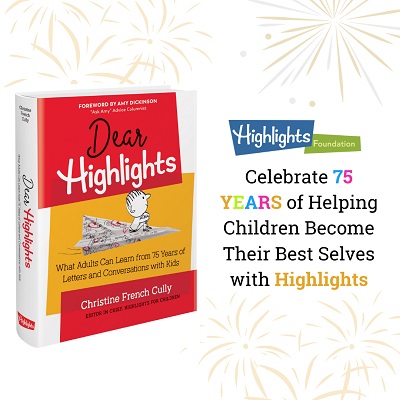 Help us celebrate 75 years of Highlights for Children! For your $75 donation, we will send you an autographed copy of the new book Dear Highlights: What Adults Can Learn from 75 Years of Letters and Conversations with Kids.
From the beginning, the editors at Highlights have personally answered every child who writes to them. Watch as longtime Editor in Chief, Christine French Cully talks about the letters, drawings and more that they've received over their 75-year history.
Make a donation below to receive your copy of Dear Highlights and support the Highlights Foundation.