Announcing the PJ Library Scholarship Fund at the Highlights Foundation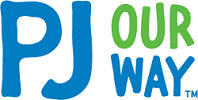 PJ Library is pleased to announce a scholarship program to nurture and develop authors and illustrators of Jewish-themed books for children. Applicants may apply for full and partial scholarships to attend a Highlights Foundation workshop or Unworkshop in 2020.
Applications are due February 15, 2020. Recipients will be announced by April 1, 2020.
Applicants should be working on or pursuing a writing or illustrating career with a focus on Jewish themes. A description of your project(s) and interest in Jewish children's literature, as well as a writing or illustration sample should accompany your application.
To apply:
Choose a workshop or Unworkshop.
Then apply below: