Faculty Spotlight: Special guests, editors, and more at this year's Nature Writing & Illustration workshop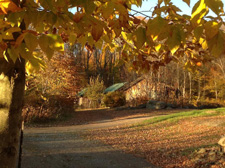 When it comes to fall in the Poconos, the Highlights Foundation bursts with the splendor of autumnal scenery. Which is why it is the perfect place (and the perfect time) to host an event for those who love nature.
This year's nature workshop welcomes illustrators and writers with a passion for the outdoors. Our impressive faculty plans to make the most of the colorful countryside during their days on campus, October 8–11, 2017.
Guest Editors: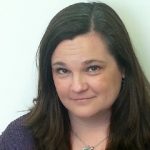 Karen Boss, participating via Skype
Karen Boss is an associate editor at Charlesbridge where she works on fiction and nonfiction picture books and middle-grade novels. She holds a MA in Children's Literature from Simmons College and regularly acts as a mentor for their Writing for Children MFA program.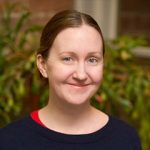 Mary Colgan
Mary Colgan is the Senior Editor at Boyds Mills Press, acquiring and editing picture books, chapter books, middle grade and young teen novels. Prior to Boyds Mills Press, Mary spent several years as an editor at Chronicle Books, where she acquired and edited books for kids of all ages.
Guest Faculty: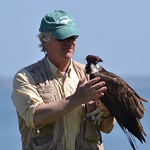 Rob Bierregaard
Rob Bierregaard is a writer, ornithologist and osprey expert. From 1995 to 2011, he taught Ornithology and Ecology in the Biology Department of UNC-Charlotte and is currently a research associate of the Academy of Natural Sciences of Drexel University, focusing his research on the ecology and migration of Ospreys in eastern North America. In 2014 he instructed at National Audubon's Hog Island Nature Camp's inaugural "Raptor Rapture' session.Belle's Journey, Rob's middle-grade non-fiction chapter book, is coming from Charlesbridge in 2018.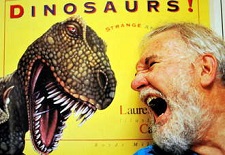 Laurence Pringle
Laurence Pringle is one of the most popular and honored authors of nonfiction books for children with well over 100 books written. He covers a wide range of subjects (ecology, environmental and health issues, nature, history, and biography). Larry's recent release, The Secret Life of Red Fox received a starred review from School Library Journal.
Lead faculty

Julie Zickefoose
Julie Zickefoose is an illustrator of natural history subjects. Her books include Letters from Eden, The Bluebird Effect: Uncommon Bonds With Common Birds and Baby Birds: An Artist Looks Into the Nest. Bird Watcher's Digest has been a major print venue for her writing since 1986, and she's painted 27 covers for the magazine. Julie had a five-year run contributing commentaries to National Public Radio's All Things Considered from 2005-2010, telling stories of bird-eating bullfrogs and orphaned hummingbirds.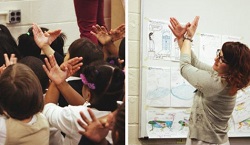 Kate Garchinsky
Kate Garchinsky is Philadelphia-area illustrator of children's books and educational media. Her debut picture book, The Secret Life of the Red Fox, released in March of 2017. She'll illustrate two more in the Secret Life series of narrative non-fiction picture books–The Secret Life of the Little Brown Bat (2018) and The Secret Life of the Striped Skunk (2019). While drawing foxes and bats, Kate also began work on Belle's Journey, a middle-grade non-fiction chapter book by ornithologist and osprey expert, Rob Bierregaard (Charlesbridge 2018).
Posted on: September 8, 2017
Tags: 2017 workshops, faculty spotlight