Workshop Spotlight: Coming in October 2017
We've got SO much going on this October that we're in danger of running out of seats! If you haven't decided which October workshop to take, do it soon!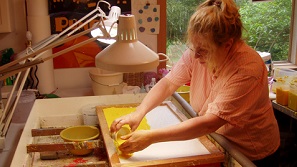 Artist-in-Residence Denise Fleming
October 1-5, 2017
Faculty: Author/illustrator Denise Fleming
Join Denise at her residency–she'll spend the days working on her projects while you work on yours, and mealtimes will bring everyone together to share farm-fresh food and conversation. After dinner, Denise will host informal sharing and feedback sessions. Read more.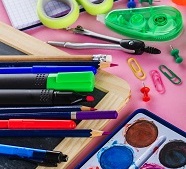 Picture Book Illustration: From Conception to Birth
October 6-8, 2017
Faculty: Art director Tim Gillner
A down-to-earth, hands-on workshop for the illustrator who's looking for the inside track, packed with valuable pointers and solid advice. Read more.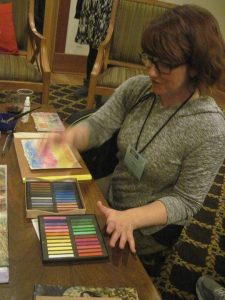 The Art & Craft of Nature Writing & Illustration
October 8-11, 2017
Faculty: Illustrators Julie Zickefoose & Kate Garchinsky
Special Guests: author Laurence Pringle, editor Mary Colgan, ornithologist Rob Bierregaard and editor Karen Boss (via Skype)
Our workshop for nature writers and illustrators offers four days of immersion in the art and craft of writing and illustrating about the natural world. Through nature-journaling workshops, lectures, one-on-one manuscript critiques, and ample writing time, this workshop will give you the tools and insights you need to create engaging children's books. Read more.
The Joke's on You! The Scoop on Humor, Middle Grade through YA
October 12-15, 2017
Faculty: Authors Cynthia Leitich Smith & Uma Krishnaswami
Special Guests: author Sean Petrie, agents Elizabeth Harding & Ginger Knowlton
Humor sometimes feels like a soap-bubble—will it pop if you reach for it? If you define it, will you lose its spontaneity? Learn to manipulate humor in your writing, grow your characters, enliven your setting, and add momentum and energy to your story. Read more.
The Fundamentals of Writing Biography
October 19-22, 2017
Faculty: Authors Bethany Hegedus & Cynthia Levinson
Special Guests: editor Kandace Coston, illustrator AG Ford (via Skype)
This workshop will cover ways to select biography topics, find narrative voice in biography, use the narrative thread to bring nonfiction to life, and incorporate the Hero's Journey into biographical story structure. Read more.
Digital Storytelling: Techniques for Creating Engaging Experiences On Screens
October 22-24, 2017
Faculty: educators Warren Buckleitner & Katie Paciga
Authors, illustrators, educators, librarians and publishers are all welcome at this retreat focused on current products and the latest research. There will be workshops and demos of the latest apps with an emphasis on language, literacy, and digital storytelling. Read more.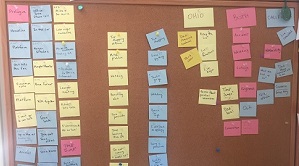 Getting Your Middle Grade Novel Unstuck
October 25-29, 2017
Faculty: Authors Chris Tebbetts & Elise Broach
Special Guests: editor Aubrey Poole
An intimate workshop for middle grade authors looking to explore or revise and polish a work in progress. Faculty will share their writers' toolbox for getting unstuck, with a focus on research, character development, plotting and outlining, revision, and improvisation/play. Read more.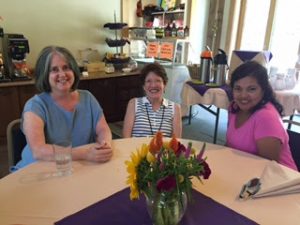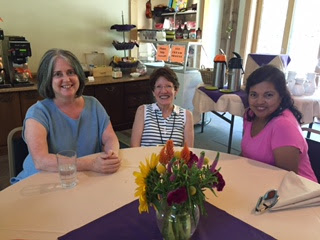 DIY Repair Kit for Writers: Get Your Fixer-Upper Ready to Sell
October 26-29, 2017
Faculty: Authors Mitali Perkins & Susan Campbell Bartoletti
Have a fixer-upper manuscript? One with good bones but in need of some TLC? Then this workshop is for you! Each morning will begin with craft lessons focused on the foundational elements of your novel, like dialogue, character, and setting. Follow your craft sessions with mentor-directed evaluations of your work, turning from fundamental elements to big-picture questions. After muddling through the big questions, you will get to work, dividing your story scene by scene and starting your repair. Read more.
Posted on: September 3, 2017