Faculty Spotlight: Mitali Perkins
"Mitali was an absolute pleasure to work with. She is so astute, so attentive, and so generous. She was able to consider the work I'd been agonizing over for months (and even years) and offer ideas that fit the work and steered me in exactly the right direction to improve it. I wish I could keep her in my pocket for when I'm stuck again! I was honored to work with her, and I hope to be able to do it again."–Rajani LaRocca, Summer Camp 2017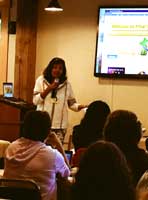 Rajani's comments are similar to those from the many writers who have been mentored by Mitali Perkins. She's a valued member of our Summer Camp faculty, and this year we are fortunate to welcome her back our workshop: DIY Repair Kit for Writers: Get Your Fixer-Upper Ready to Sell. Mitali's co-faculty for DIY is Susan Campbell Bartoletti, and here's what Mitali had to say about Susan and the workshop:
"I was stuck, so stuck. My novel You Bring the Distant Near needed major revision and I was mired in the middle. That's when I attended Susan Campbell Bartoletti's seminar at Summer Camp. As she talked, so clearly and motivationally, I scribbled notes and then stayed up late in my peaceful cabin that night to write, revise, write. Later, I told Susan that attending her session had been like taking a literary laxative. We talked (sipping glasses of wine by the campfire, under the stars, you're going to love it), and I suggested we offer a version of this workshop as an extended session. In fact, I kind of begged. And that's how the upcoming DIY workshop originated.
Please come and join us if you need fresh inspiration for an idea or a novel in progress. I promise you that Susan's marvelous sessions will unblock you, and I'll do my best to help, too. There's something magical about writing in community while our Highlights Foundation hosts pamper us with delicious food, quiet, clean cabins, and peaceful scenery. We will start the weekend as acquaintances, continue as colleagues, and say goodbye as friends."
For a more detailed look at Susan's Summer Camp DIY keynote, see this excellent blog post by attendee Carol Baldwin.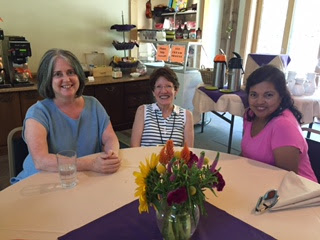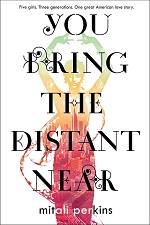 Mitali's newest YA novel, You Bring the Distant Near, is coming out on September 12 from Farrar, Straus & Giroux–and all DIY attendees will receive a copy of it. The book captures the immigrant experience for one Indian-American family with humor and heart. Told in alternating teen voices across three generations, Mitali explores sisterhood, first loves, friendship, and the inheritance of culture–for better or worse. Bustle did a cover reveal and interview with Mitali–you can read it here.
"You Bring the Distant Near is a luminous novel–a multigenerational, far-reaching story woven from the fabric of the immigrant experience and the love of a family, and embroidered with characters who feel so real that the reach out from the page. It's a moving novel from an author at the height of her powers."–Rajani LaRocca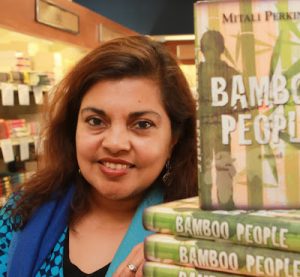 Mitali has written many other novels for young readers, including Rickshaw Girl (chosen by the New York Public Library as one of the top 100 books for children in the past 100 years) and Bamboo People (an American Library Association's Top Ten Novels for Young Adults, starred in Publishers Weekly as "a graceful exploration of the redemptive power of love, family, and friendship.") Her novel, Tiger Boy, was a Notable Book for a Global Society and an NCTE Charlotte Huck Honor Book. Mitali was born in Kolkata, India, before immigrating to the United States with her family when she was seven. She graduated from Stanford University, with a degree in political science, and holds a Master in Public Policy from U.C. Berkeley. She has lived in Bangladesh, India, England, Thailand, Mexico, Cameroon, and Ghana. Currently she resides in the San Francisco Bay Area with her husband and sons.
---
Posted on: August 29, 2017
Tags: DIY, faculty spotlight