Faculty Spotlight: Master Class in Writing Nonfiction
We're thrilled to welcome this outstanding faculty for next week's Master Class in Writing Nonfiction for Children and Young Adults: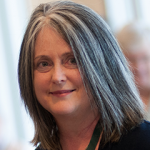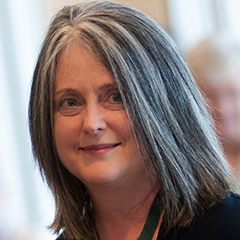 Susan Campbell Bartoletti, author
Susan is an award-winning author of picture books, novels, and nonfiction for children, including the Newbery Honor book Hitler Youth: Growing Up in Hitler's Shadow, the Sibert Medal-winning Black Potatoes, and Dear America: A Coal Miner's Bride. Her work has received dozens of awards and honors, including the NCTE Orbis Pictus Award for Nonfiction, the SCBWI Golden Kite Award for Nonfiction, and the Jane Addams Children's Book Award. Read more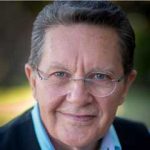 Larry Dane Brimner, author
Larry Dane Brimner is the author of more than 150 fiction and nonfiction books for children. He is best known for his gritty works about the Civil Rights movement in America. We Are One: The Story of Bayard Rustin, winner of the Jane Addams Children's Book Award and the Norman A. Sugarman Children's Biography Award, tells the inspiring story of Bayard Rustin through first-person accounts, archival photographs, and song. Read more.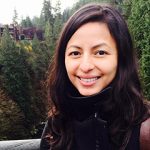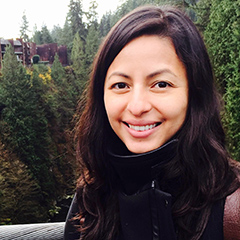 Jessica Echeverria, editor
Jessica is an editor at Lee & Low Books, an independent children's book publisher focusing on diversity. Over the past seven years, she has worked on a variety of different formats including early readers, bilingual books, middle grade fiction, and picture books to name a few. Some of her recent publications include the 2015 Asian/Pacific American Award Picture Book-winner Juna's Jar by Jane Bahk and the Charlotte Zolotow Award-Highly Commendable Title The Hula-Hoopin' Queen by Thelma Lynn Godin. Read more.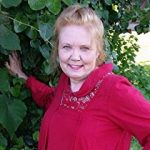 Laurie J. Edwards, author/editor
A former teacher and librarian, Laurie is now the author of more than 2300 magazine and educational articles as well as 39 books in print or forthcoming under several pen names. The founder and former owner of Leap Books, a small YA publishing house, she also works as a freelance editor and/or copy editor for several educational publishers. Read more.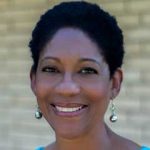 Gwendolyn Hooks, author
Gwendolyn is the author of 20 books for children. She writes both fiction and nonfiction to encourage children to explore their world. Readers will find pets, friendship, family, and history sprinkled throughout Gwendolyn's stories because that's what inspires her. Her book Tiny Stitches – The Life of Medical Pioneer Vivien Thomas was the 2016 NAACP Image Award Winner: Outstanding Literary Work – Children. Read more.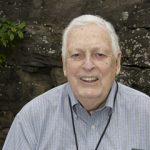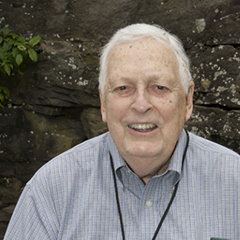 Peter P. Jacobi, professor emeritus of journalism
Peter is professor emeritus of journalism at Indiana University and a consultant with magazines and corporations, helping CEOs, writers, and editors learn to express their ideas more effectively. His articles have appeared in World Book, the New York Times, Highlights, and others. Read more.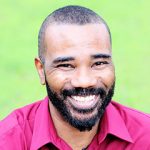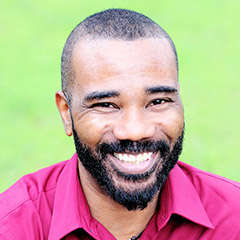 Don Tate, author/illustrator
Don Tate is an award-winning author and the illustrator of numerous critically acclaimed books for children, including The Cart That Carried Martin, Hope's Gift, Whoosh! Lonnie Johnson's Super-Soaking Stream of Inventions and many more. He is a founding host of The Brown Bookshelf, a blog dedicated to books for African American young readers; and a member of the We Need Diverse Books campaign, created to address the lack of diverse, non-majority narratives in children's literature. Read more.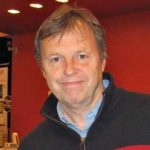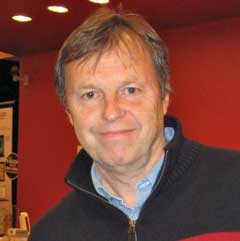 Rich Wallace, author
Rich Wallace is the author of many award-winning books for boys, ranging from his debut YA novel, Wrestling Sturbridge, to his popular sports series, "The Winning Season" and "Kickers." He spent many years as an editor at Highlights for Children magazine and still pens the enormously popular comic strip "The Timbertoes" for that publication. His newest book, co-authored with Sandra Neil Wallace, is Babe Conquers the World: The Legendary Life of Babe Didrikson Zaharias. Read more.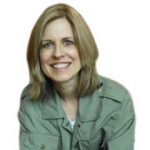 Sandra Neil Wallace, author
Sandra was a news journalist and ESPN announcer before leaving television to write novels. Chosen by Horn Book Magazine as a talented newcomer to the children's literature scene, Wallace writes realistic fiction for young people, including Little Joe and Muckers, her first book for young adults. She has also written extensively for magazines, including Highlights for Children and Cobblestone. Her newest book, co-authored with Rich Wallace, is Babe Conquers the World: The Legendary Life of Babe Didrikson Zaharias. Read more.
Posted on: July 10, 2017
Tags: 2017 workshops, faculty spotlight