Faculty Spotlight: Meet the Editors for Fall 2017 Workshops
We are very fortunate to count many editors among our faculty, and wanted to introduce you to the ones you'll meet on campus later this year. Here they are, in order of workshop appearance: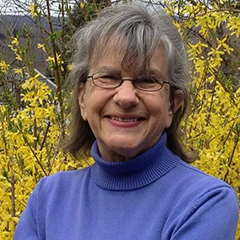 Patricia Lee Gauch
Summer Camp at the Barn, July 9-14, 2017
Former vice president and editor-at-large of Philomel Books, Patti is now a fulltime writer and lecturer. She has authored more than 40 picture books and novels for young readers, including the highly acclaimed Thunder at Gettysburg .Patti has edited three Caldecott books, including Owl Moon. She has worked with many well-known authors and artists, including Eric Carle, Patricia Polacco, Brian Jacques, Andrew Clements, T.A. Barron, and Loren Long. Visit her on the web at patricialeegauch.com.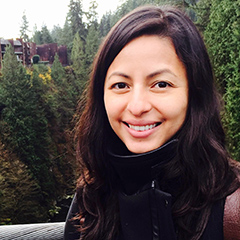 Jessica Echeverria
Master Class in Writing Nonfiction for Children & Young Adults, July 16-20, 2017
Jessica is an editor at Lee & Low Books, an independent children's book publisher focusing on diversity. Over the past seven years, she has worked on a variety of different formats including early readers, bilingual books, middle grade fiction, and picture books to name a few. Some of her recent publications include the 2015 Asian/Pacific American Award Picture Book-winner Juna's Jar by Jane Bahk and the Charlotte Zolotow Award-Highly Commendable Title The Hula-Hoopin' Queen by Thelma Lynn Godin.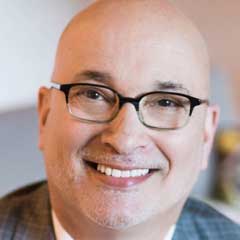 Ken Geist
Super Children's Book Boot Camp, July 20-23, 2017
Ken is VP, Publisher of Orchard Books, Scholastic Press Picture Books, Cartwheel Books, Readers, Branches and Little Shepherd. He has worked with some amazing authors and illustrators including Steve Antony, Tedd Arnold, Roz Chast, Caroline Jayne Church, Brian Collier, Elisha Cooper, Nikki Grimes, E.B. Lewis, Christopher Myers, LeUyen Pham, Sean Qualls & Selina Aiko, Chris Raschka, Matthew Reinhart, Robert Sabuda, Mark Teague and Calvin Trillin. He previously worked at Disney Publishing Worldwide, Farrar, Strauss and Giroux and Simon & Schuster.
Harold Underdown
Eileen Robinson
Cheryl Klein
Revision Retreat, August 5-9, 2017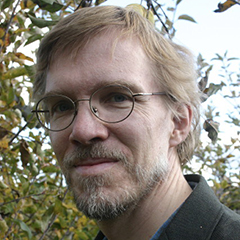 Harold Underdown is an author and independent children's book editor who works with authors and publishers. He enjoys teaching, and in that role wrote The Complete Idiot's Guide to Children's Book Publishing. He founded and runs The Purple Crayon, a respected website with information about the children's publishing world. He has edited a variety of fiction and nonfiction in both picture book and chapter formats. Visit him on the web at at www.underdown.org.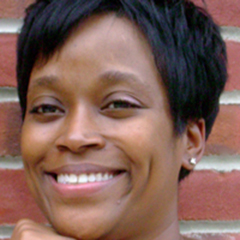 Eileen Robinson is an editorial consultant and former editorial manager for Harcourt Publishers. She was also an executive editor for Scholastic, where she acquired, developed, and edited children's books. She has also worked on projects for National Geographic, Santillana USA, Marshall Cavendish, Weekly Reader, and others. Now Eileen works with both published and unpublished authors on both fiction and nonfiction projects. Visit her on the web at f1rstpages.com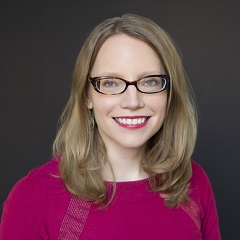 Cheryl Klein is the editorial director at Lee and Low Books. She is also the author of The Magic Words: Writing Great Books for Children and Young Adults (W. W. Norton) and Second Sight: An Editor's Talks on Writing, Revising, and Publishing Books for Children and Young Adults (self-published). Prior to her work at Lee and Low, she spent sixteen years at Arthur A. Levine Books/Scholastic, where she published a wide array of acclaimed titles for children, teenagers, and discerning adults, and served as the continuity editor for the last two books of the Harry Potter series. Visit her on the web at www.cherylklein.com/.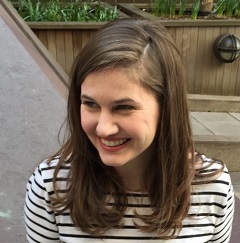 Bess Cozby
Unworkshop with an Agent and an Editor, August 9-13, 2017
Bess rites epic stories in expansive worlds from her tiny apartment in New York City. By day, she's an Editor at Tor Books, where she acquires historical and contemporary fiction for their Forge and Tor Teen imprints. At DIY MFA, she serves as Web Editor, managing an incredible team of columnists and coordinating all guest articles on the site.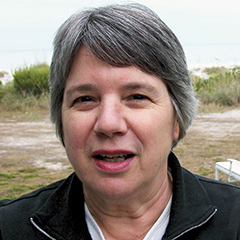 Carolyn Yoder
Carolyn Yoder's Alumni Retreat, August 19-26
Carolyn is currently senior editor of Calkins Creek Books, the U.S. history imprint of Boyds Mills Press, specializing in nonfiction and historical fiction picture books, chapter books, and novels. Carolyn has served as the senior editor of history for Highlights for Children and has written numerous articles on research and writing history for children and is the author of John Adams: The Writer; Becoming George Washington; and George Washington: The Writer.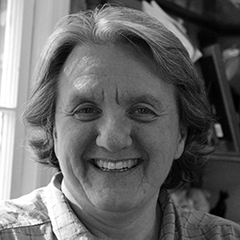 Rebecca Davis
The Craft and Heart of Writing Poetry for Children, October 15-19, 2017
Rebecca is a senior editor for Boyds Mills Press and for WordSong, the only imprint in the United States dedicated to children's poetry. She has been editing children's books for more than twenty years, including approximately six years each at Greenwillow Books and Simon & Schuster Books for Young Readers. Rebecca has worked with numerous poets, including Lee Bennett Hopkins, Jane Yolen, Rebecca Kai Dotlich, Nikki Grimes, and J. Patrick Lewis.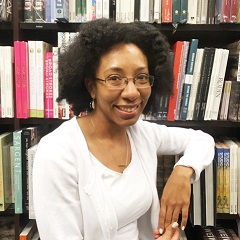 Kandace Coston
The Fundamentals of Writing Biography, October 19-22, 2017
Kandace is the editorial assistant at Lee & Low Books, an independent children's book publisher focusing on diversity. Her first acquisition was a picture book biography of an African American inventor and entrepreneur. She is currently open to receiving non-fiction and realistic fiction picture book manuscripts for children ages five through twelve. She is especially interested in biographies of groundbreaking women of color, and stories that feature a quirky protagonist who uses humor and creative problem solving to overcome conflicts.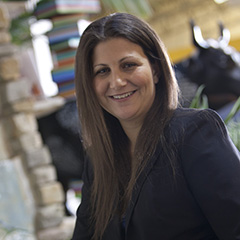 Aubrey Poole
Getting Your Middle Grade Novel Unstuck, October 25-29, 2017
Aubrey is an editor at Hachette's JIMMY Patterson Books imprint, acquiring middle grade and young adult projects. She is the editor for James Patterson's bestselling House of Robots and Treasure Hunters series, as well as the forthcoming Pottyoouth & Stoopid by James Patterson and Chris Grabenstein. Prior to joining JIMMY, she worked with a number of award-winning and top-selling authors such as Nancy J. Cavanaugh, Emma Shevah, Cori McCarthy and Suzanne Brockmann.
Posted on: June 30, 2017
Tags: 2017 workshops, faculty spotlight