Which novel workshop is right for you?
We've got some wonderful novel workshops coming up this fall! Which one is right for you?
Authentically represent history in your novel:
Historical Realities in Fiction for Children
September 14-17, 2017
Faculty: Donna Jo Napoli, Marilisa Jiménez García.
Audience: For picture book, middle grade and young adult authors.
With lectures, free writing time and one-on-one critiques, our faculty will work with you to build an understanding of the role of writing stories to process historical narratives. Read more.
Shape your really scary story:
Books with Bite Workshop and Retreat: Writing Horror and Haunted Novels
October 4-8, 2017
Faculty: Nova Ren Suma, Micol Osrow.
Audience: For middle grade and young adult authors.
If your novel touches on any frightening or chilling subject matter, either realistic or fantastical, we can help you shape it into something un-put-down-able. Read more.
Use humor to give your novel energy:
The Joke's on You! The Scoop on Humor, Middle Grade through YA
October 12-15, 2017
Faculty: Cynthia Leitich Smith, Uma Krishnaswami. Special Guests: Ginger Knowlton, Elizabeth Harding, Sean Petrie.
Audience: For middle grade and young adult authors.
Learn to manipulate humor in your writing to grow your characters, enliven your setting, and add momentum and energy to your story. Read more.
Revise your middle grade novel-in-progress:
Getting Your Middle Grade Novel Unstuck
October 25-29, 2017
Faculty: Chris Tebbetts, Elise Broach. Special Guest: Aubrey Poole.
Audience: For middle grade authors.
Whether you've jotted down ideas for a novel but can't get your story off the ground, you're stuck in the middle of a draft with no idea of where to go next, or you've written most of the book but can't figure out the ending, this workshop is designed to help. Read more.
Bring your novel in for a tune-up:
DIY Repair Kit for Writers: Get Your Fixer-Upper Ready to Sell
October 26-29, 2017
Faculty: Susan Campbell Bartoletti, Mitali Perkins.
Audience: For middle grade and young adult authors.
A hands-on workshop for novelists ready to deconstruct and rebuild their manuscripts, with craft lessons and mentor evaluations. Read more.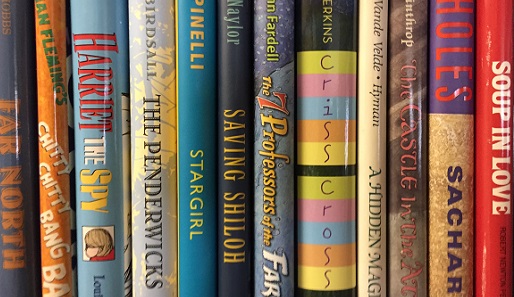 Posted on: June 18, 2017
Tags: novels