Discovering Your Authentic Voice
It often takes years for a writer to find his or her authentic voice. Voice is not simply the way a writer says things; voice reflects a writer's unique way of viewing the world. Every editor is hoping to pick up a manuscript and find an original voice. That's why finding your voice should be on the top of your writer's to-do list. We've put together some resources to help:
Kim Griswell–Find Your Writing Voice
Kim shares are six ways to begin to understand voice and find your own. Read it here.
Writers, Find Your Voice
Some great examples of good voice, and thoughts from an editor. Read it here.
Guest Post: Kim Griswell–Editors Are Looking for Your Authentic Voice
Don't stop at generic writing–move beyond it to your own voice! Read it here.
Books With a Strong Voice
Editor Sharyn November, lead faculty for our Defining Your Voice workshop, shared this with us:
Each of these novels has a different, yet very distinct voice. Reading the first chapter of each is a good starting point; if you want to read more, read on!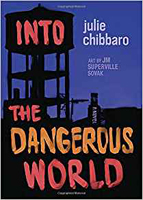 John Barnes: Tales of the Madman Underground
Julie Chibbaro: Into the Dangerous World
Carolyn Coman: What Jamie Saw
S.E. Grove: The Glass Sentence
Emily Jenkins: Toys Go Out (any in this series)
Diana Wynne Jones: Howl's Moving Castle, Fire and Hemlock
Susan Juby: The Truth Commission
Patrice Kindl: Owl in Love, Don't You Trust Me?
David Klass: You Don't Know Me
Kelly Link: Any of the stories in Pretty Monsters
E. Lockhart: We Were Liars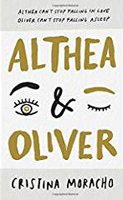 Cristina Moracho: Althea and Oliver
Nnedi Okorafor: Binti
Jason Reynolds: As Brave As You
Laura Ruby: Bone Gap
Laura Amy Schlitz: Princess Cora and the Crocodile
Elizabeth Wein: Code Name Verity
Ellen Emerson White: A Season of Daring Greatly
Posted on: April 10, 2017
Tags: voice, writing tips