Jennifer Swanson: Science Writing… It's Not Just for Nonfiction
What kind of kids' books do you think of when I say "science"? Probably nonfiction. I mean, let's face it. There are TONS of amazing nonfiction science books for kids.
Humorous ones:
Get the SCOOP on Animal Poop!
by Dawn Cusick (Charlesbridge)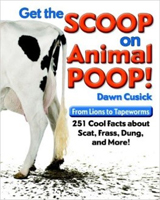 Informative ones:
Bubonic Panic: When Plague Invaded America
by Gail Jarrow (Calkins Creek)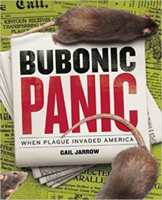 Science books with poetry:
Water Is Water: A Book About the Water Cycle
by Miranda Paul (Roaring Brook Press)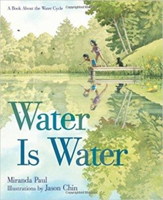 Fun, activity-filled books:
Brain Games
by Jennifer Swanson (National Geographic Kids)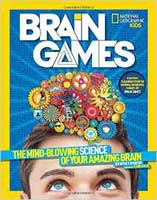 But how many of you actually think of fiction books when I say "science"? You should! Science is finding its way into many different fiction books these days. It's a great thing, especially for us science lovers out there. And why not? Science is exciting, interesting, and innovative. It can add depth, intrigue, mystery, and even action-adventure to your fiction manuscript. Those all sound like good traits to put in a book, don't they? Science in fiction invites readers to ask questions and perhaps to even go out on their own and do research to learn more about a topic. It can help explain a difficult topic or even introduce the reader to a brand-new technology. The best part is that there is a well-rounded storyline to go with it.
Fiction books with science in them are earning top awards, too. Check out a few of these favorites:
The Fourteenth Goldfish
by Jennifer L. Holm (Yearling)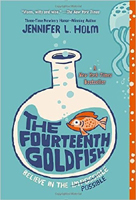 Space Case (Moon Base Alpha)
by Stuart Gibbs (Simon and Schuster BFYR)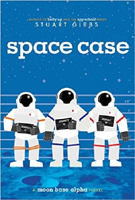 These are just a couple examples of fiction books that are out there with science in them. At our Highlights Foundation Nuts and Bolts of Science Writing workshop, attendees will learn from professionals how to incorporate cool and innovative science into ALL types of books. In fact, Alison Weiss, senior editor at Sky Pony Press and on-site faculty, just signed on a STEM-based chapter book series called Lucy's Lab by author Michelle Houts. She will share the process of signing on that book with us.
Everyone will get a chance to submit to five different trade editors who are actively seeking both fiction and nonfiction science books. Consider joining us at this very science-y workshop. After all, SCIENCE ROCKS!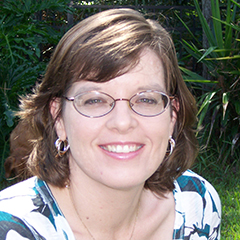 Science rocks! And so do Jennifer Swanson's books. She is the award-winning author of over 25 nonfiction and fiction books for children. Her books in the "How Things Work" series by The Child's World were named to the 2012 Booklist's Top 10 Books for Youth. Top reviews include a starred review in Booklist and recommended reviews from School Librarian's Workshop, Library Media Connection, and a Nerdy Book Club award. Jennifer's passion for science resonates in all her books, but especially in Brain Games (NGKids), which was named a Eureka! Nonfiction Honor Book from the California Reading Association; and in SUPER GEAR: Nanotechnology and Sports Team Up (Charlesbridge), which was named an NSTA Best STEM Book of 2017 and an NSTA Outstanding Trade Book 2017. You can visit Jennifer at her website: www.JenniferSwansonBooks.com.
Posted on: February 16, 2017
Tags: faculty guest post, nonfiction, science writing, swanson, writing tips