In Remembrance: Joyce Carol Thomas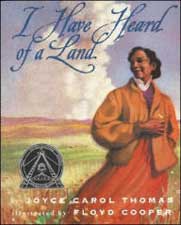 In an interview with respected poetry reviewer Dr. Patricia Stohr-Hunt, we hear the modesty of celebrated author and poet Joyce Carol Thomas. Responding to the question of what made her want to write, Ms. Thomas simply said that she "…loved to listen to language. My older brothers used to read to me and I'd get very quiet.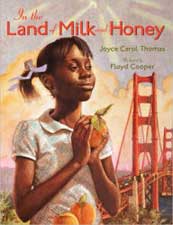 I would become totally engaged with the words. When the minister preached, I heard poetry. In Sunday school and Bible study, I heard poetry. Even the drunk in town spoke in poetry that only I could decipher."
Ms. Thomas heard poetry in the everyday; maybe that is how she created collections that will forever be cherished by readers. Her poetry collections and picture book collaborations with illustrator Floyd Cooper are shared widely at the Foundation.
We join with the children's book community in mourning the loss of such an exceptional woman.
Cherish Me
from Brown Honey in Broomwheat Tea (HarperCollins, 1993)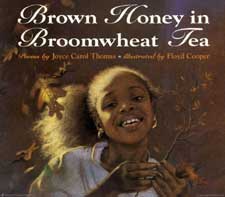 I sprang up from mother earth
She clothed me in her own colors
I was nourished by father sun
He glazed the pottery of my skin
I am beautiful by design
The pattern of night in my hair
The pattern of music in my rhythm
As you would cherish a thing of beauty
Cherish me
-Joyce Carol Thomas, 1938 – 2016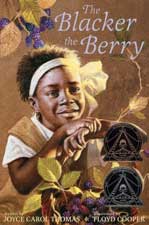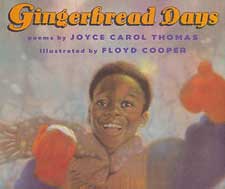 Posted on: August 25, 2016
Tags: kidlit