Picture Book Workshop Adds Editor, Art Director, Author, and Educator as Guests
Eric Rohmann will host several special guests at his Carving Out Your Picture Book for Submission workshop. Editor Mary Colgan and art director Maria Middleton will assist Rohmann with critique sessions, while picture book educator Rosemary Agoglia and award-winning author Candace Fleming will provide workshop sessions on story elements and book design.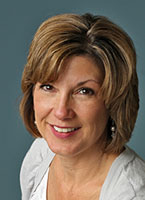 Candace Fleming is the author of more than 20 books for young readers. Her body of work includes picture books like the bestselling Muncha! Muncha! Muncha! as well as nonfiction biographies for young adults like the Orbis Pictus award-winning The Family Romanov: Murder, Rebellion, and the Fall of Imperial Russia. Connect with Candy at http://www.candacefleming.com.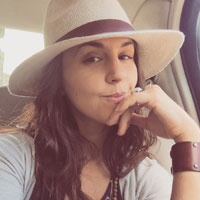 Maria T. Middleton is an art director for Random House Children's Books. Maria began her career at HarperCollins and spent nearly a decade designing award-winning books for ABRAMS Kids. Maria is drawn to out-of-the-box thinking, hand-lettered typography, and quirky but lovable characters. Learn more about Maria at http://www.mariamiddleton.com.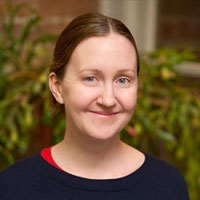 Mary Colgan is the senior editor of Highlights Press. She develops and edits a wide range of projects, including activity books, board books, craft books, and chapter books. Before her work at the Highlights Company, Mary spent several years as an editor at Chronicle Books, where she acquired and edited books for kids of all ages, including The New York Times-bestselling picture book Goodnight, Goodnight Construction Site.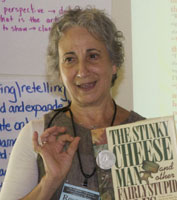 Rosemary Agoglia is the former curator of education for The Eric Carle Museum of Picture Book Art. Trained in visual thinking strategies, she worked with visitors of all ages providing links between visual and verbal literacy and fostering the confidence to appreciate and enjoy art of every kind. She organized and presented at the Museum's national conferences, highlighting the internationally renowned educational programs of Pistoia, Italy and Reggio Emilia.
We have a limited number of spots still available for Carving Out Your Picture Book for Submission. If you are interested in working with Eric Rohmann, Mary Colgan, Maria Middleton, Rosemary Agoglia, and Candace Fleming, please register today.
Please note: You must have a completed manuscript and/or sketched dummy to participate in this workshop. You will be asked to provide a short description of your project two weeks prior to the workshop.
Posted on: June 7, 2016
Tags: 2016 workshops, faculty, picture books