Announcing 2016 Summer Camp Mentors
Our emcee steps up to the mic:
"Now announcing your 2016 Summer Camp Mentors!"
The crowd goes wild. Crazy wild. Bookmarks thrown in the air like they just don't care. Lights dancing from wall to wall. A little techno music bumping in the background. Scratch that—a full-blown marching band hammering away on the drum line.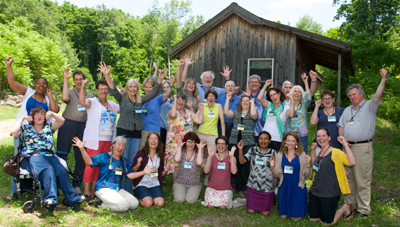 If I could, I would recreate that pandemonium for today's announcement because, dear reader, this lineup deserves all the hype (and more).
This year's Summer Camp includes daily one-on-one interaction with your own writing mentor ready to give immediate feedback on your work. Your mentor will support your goals for the week and cheer you on in your path toward publication.
To make your work shine, we had to find some ALL-STAR mentors, and we did. By the numbers, this year's faculty:
Has published over 100 works for children and young adults
Has won nearly 300 awards in children's book literature (including the National Book Award, Edgar Award Nominee, Jane Addams Prize, Orbis Pictus Award, Charlotte Huck Award, SLJ Best Of, Crystal Kite, Golden Kite, and many, many more)
Represents in excess of 25 publishing houses
…and includes a drummer from a rock band!
Here are your 2016 ALL-STARS:
Special guests for Summer Camp include:


Jessica Echeverria, an editor at Lee & Low Books, who works on a variety of formats including early readers, bilingual books, middle-grade fiction, and picture books, to name a few. Some of her recent publications include the 2015 Asian/Pacific American Award picture book–winner Juna's Jar by Jane Bahk, the Charlotte Zolotow Award-Highly Commendable Title The Hula-Hoopin' Queen by Thelma Lynne Godin, and the Social Justice Literature Award–winner Twenty-two Cents: Muhammad Yunus and the Village Bank by Paula Yoo.

Adriana Dominquez, an agent at Full Circle Literary, represents fiction and narrative nonfiction as well as author/illustrators. Her growing list of author/illustrators includes Lorena Siminovich, Rafael López, John Parra, Ana Aranda, Lila Quintero Weaver, and Tony Piedra. Her author client list includes award-winners and best-sellers such as Michaela and Elaine DePrince, Katheryn Russell-Brown, Angela Cervantes, and Eric Pierpoint.
No matter which year you decide to come to Summer Camp, your mentors will be all-stars! Maybe this is your year to join us?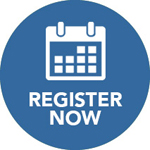 Posted on: March 16, 2016
Tags: 2016 workshops