Unworkshops–A Time to Write
We'd like to thank Jan Cheripko for this blog post!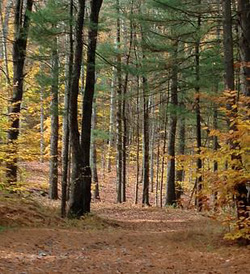 My friend, Alison Green Myers, contacted a few of her writer friends suggesting that some of us might like to get away for some private writing time. She proposed that we sign up for an 'Unworkshop' offered by the Highlights Foundation at The Barn at Boyds Mills. Now, I had led workshops there and had been a participant at more than one of the Highlights Foundation workshops over the years, but I had never just gone out there to enjoy the peaceful setting, great food, and the camaraderie of fellow writers, but I certainly had spoken with many writers who had, and their universal enthusiasm for the experience plus my own time spent there, easily convinced me that I should join Alison and others.
So I sat in one of the private cabins and wrote and wrote and wrote. I got up early, went for walks, talked with fellow writers at meals, and then went back to my cabin and wrote and wrote and wrote. The days and nights spent alone with my ideas, practicing my craft, working out plot problems, feeling characters, wrestling with themes convinced me of what I'm supposed to be doing — writing.
There's really no way to put into words what three days of solid writing without interruptions can do for reinvigorating the soul. I'll let a few photos try to communicate the pleasure of spending time with the Muses: (and you can see more photos on Jan's blog.)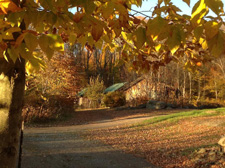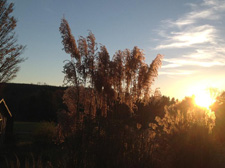 Posted on: November 18, 2015
Tags: cheripko, faculty guest post, personal retreats, The Experience