Faculty Spotlight: Floyd Cooper Has Something to Say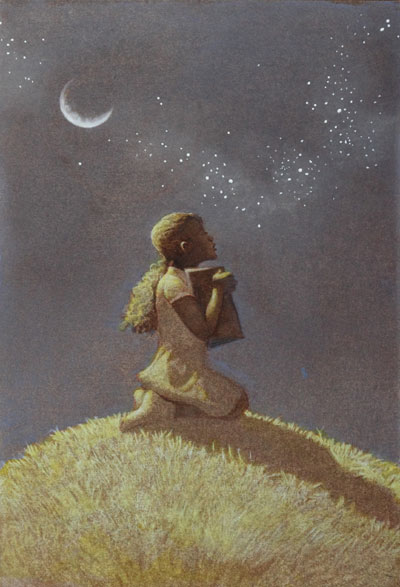 Can you hear what Floyd is saying?
While Floyd's illustration is void of words it speaks volumes. What choices did he make as an illustrator? What is happening in the picture? What emotions can we connect to this image? We can consider these questions, and many more, using analysis and critical thinking strategies. Better yet, when you are at our workshop, On the Bookshelf: Reading with and Writing for Children, you can have the discussion with the illustrator himself, Floyd Cooper.
Our facultyalong with Mr. Cooper, will show you strategies for reading pictures that engage your audience in meaningful discussions as well as teach you the 4 C's of critical thinking and how they relate to the creative process. We hope you'll join us to connect with thousands of picture book images, including many of Floyd's.
Mr. Cooper will examine illustration techniques with conferees including his own unique steps for taking a picture book concept to masterful creation. (When we spoke with Floyd he promised, "secrets will be divulged.")
Posted on: August 5, 2015
Tags: 2015 workshops