Plunge into our publishing think tank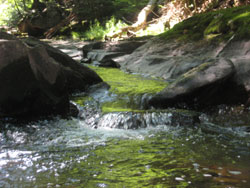 Writers can find tremendous satisfaction from their time in "the zone" – that quiet creative time spent putting thoughts into words.
But writers who never venture out of this creative cocoon are probably never going to get published. That requires feedback from editors, connection with other authors and networking with publishing professionals.
If you're ready for a break from your own company, plan a trip to one of our July workshops. Our July faculty represents a veritable "think tank" of children's book publishing. Bring your manuscript AND your questions, and take the plunge!
The July faculty includes:
Authors: Megan McDonald, Suzanne Fisher Staples, Jennifer Swanson, Miranda Paul, Clara Gillow Clark, Barb Rosenstock, Laurence Pringle and Maha Addasi.
Illustrator/Authors: Matt Phelan, Suzanne Bloom and Lindsay Barrett George.
Editors (both book and magazine): Patricia Lee Gauch, Shelby Alinsky, Eve Adler, Tracey Baptiste (via Skype), Marie O'Neill, Larry Rosler, Leslie Vest, Carol Hinz (via Skype) and Joëlle Dujardin.
Publishing industry professionals: Elizabeth Bird, Peter P Jacobi, Michael Eisenberg and Kerry McManus.
With this team of professionals at your disposal, can you afford NOT to come?
Posted on: June 24, 2015
Tags: 2015 workshops