Welcome to 2 special guests for Writing from the Heart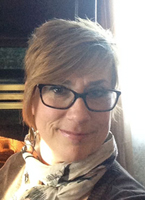 We're so pleased to welcome 2 special guests to our Writing from the Heart workshop!
Betty Lawson has been the Children's Librarian at the Wayne County Public Library in Honesdale, Pennsylvania, for the past thirteen years. She now oversees the children's department, but her specific concentration is programming for children birth to five years old. Over the years, she has become passionate about her literacy outreach to lower income families and has been asked to speak on the topic at various statewide conferences. She recently initiated a literacy program at the Wayne County Correctional Facility that helps incarcerated parents connect with their children at home via recorded readings.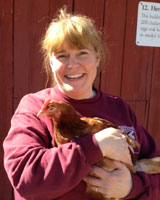 Ellen Yeomans is the ghostwriter of a middle-grade series published by Penguin. She is the author of a young adult novel, RUBBER HOUSES, (Little, Brown Books for Young Readers, 2007) as well as picture books: JUBILEE (Eerdmans Books for Young Readers, 2004), and LOST And FOUND, Remembering a Sister (Centering, 2000). She is the New York State Regional Advisor Emeritus for the Society of Children's Book Writers and Illustrators. Ellen received her MFA in writing from Vermont College of Fine Arts and teaches a number of writing classes throughout Central New York.
Posted on: April 17, 2015
Tags: 2015 workshops