Ashley Wolff gives 7 important reasons to come and play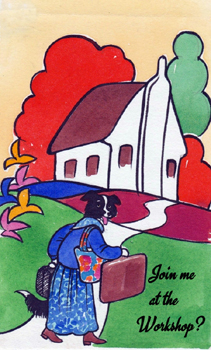 Ashley Wolff is co-faculty with Denise Fleming at our workshop Color, Light, Line, and Texture Hands-on Workshop. In a post on her blog, Ashley offers "7 Important Reasons Why: Color, Light, Line, Texture, plus Denise, Ashley, Food!" Here's an excerpt:
You DON'T need to be "an Artist" to join this workshop.
You don't need to feel confident drawing, painting, or coloring in the lines.
You DO need to have a love of tackling something new, and you have to be attracted to this:
COLOR
Posted on: January 24, 2015