Even more workshop fun in 2015
We promise we're not done adding workshops for 2015 yet, but we thought you'd like to know about some more that we have confirmed: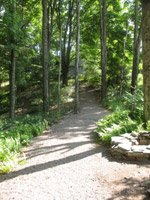 Color, Light, Line, and Texture Hands-on Workshop, April 9-12
Join author/illustrators Denise Fleming and Ashley Wolff to play with color, light, line, and texture. It's a weekend of media experimentation, exploration, excitement, and just plain fun! There will be games and prizes. Join us!
Nonfiction: Crafting Picture Books and Articles, >August 2-6
Are you a picture book author with a passion for nonfiction or a nonfiction author with a passion for picture books? Are you wondering about that new idea and whether it's a picture book or an article? Do you want to hone your research skills? Join us for an immersive experience in crafting short nonfiction from those who write it, illustrate it, edit it, and purchase it.
Revision Retreat, August 15-19
In this working retreat, Harold Underdown and editor Eileen Robinson will teach proven techniques for self-editing and revising and help writers try them out on their manuscripts. Mornings will be dedicated to revision techniques and afternoons to model critique groups, individual meetings, and writing time.
Writing for the Educational Market, August 19-23
If the words "educational market" make you think of boring workbooks and textbooks, it's time to think again! Today's educational publishers are eager to see lively nonfiction, fast-paced fiction, poetry, and more. Whether your interest is straight informational nonfiction, narrative nonfiction, fiction, or poetry, this workshop will help you find your niche in the educational market.
Posted on: November 14, 2014
Tags: 2015 workshops