Come to this summer's best party

Imagine that you've been invited to a summer barbeque. You look around and there, hot dog in hand, is Jerry Spinelli. He greets you and introduces you to his wife, Eileen, and to their good friends Donna Jo Napoli and Barry Furrow. When they find out that you're a writer, Jerry asks: "Do you have any questions we can answer?"
That's exactly the feeling you'll have when you come to this summer workshop: Everything You Ever Wanted to Know About Writing. You've heard of "whole language;" Jerry says this workshop is "for the whole writer." Come spend a few days with four long-time friends who invite you to examine "The Writer's Life" from a relaxed perspective.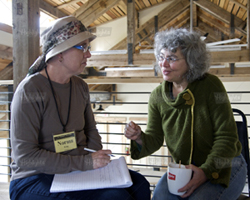 They will answer your questions, lead meaningful conversations, give feedback and share their knowledge and experience with you. The agenda will be driven by the attendees, so bring your questions, and come prepared to be invigorated and inspired!
Eileen and Jerry Spinelli are often faculty for our Summer Camp, a week of powerful whole-group seminars, compelling small workshops, intensive one-on-one sessions, and informal activities that offer participants a unique workshop experience.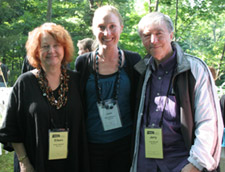 Posted on: May 12, 2014
Tags: 2014 workshops