Emily Easton joins Nature Retreat faculty
Spring is here, which means it's time for the annual Writing About Nature Retreat!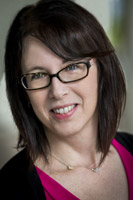 This year's retreat promises to be a memorable event for nature writers. And we've added another star to an already stellar faculty. We welcome Emily Easton, former publishing director of Walker Books for Young Readers.
Emily has published numerous bestsellers and award winners, including Gone Wild by David McLimans, a Caldecott Honor Book, Imprisoned: The Betrayal of Japanese Americans in World War II by Martin W. Sandlar, a YALSA Excellence in Nonfiction finalist, and the New York Times-bestselling "Perfect Chemistry" trilogy by Simone Elkeles.
Emily joins a faculty of award-winning writers and naturalists that includes Dianna Hutts Aston, Mark Baldwin, Andy Boyles, Sarah Campbell, Debbie S. Miller, Sallie Wolf, and guests Rebecca Davis and Laurence Pringle.
At our Writing About Nature Retreat, you'll spend five days working with these top professionals, who are eager to share their expertise and years of experience. What better way to develop your craft?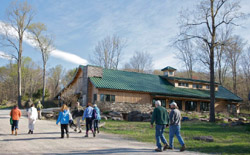 You'll not only hone you're writing skills, you'll find a world of inspiration.
"The Nature workshop taught me to see…really see, and hear…really hear, and my imagination took off from there."—Diana Calio, Red Hook, NY
You'll be inspired as you engage in nature-journaling, lectures, one-on-one manuscript critiques, and five days immersed in the process of nature writing. You'll also find inspiration in the camaraderie of faculty and fellow nature writers.
"This was a wonderful relaxed mix of work and play, capable leadership, excellent planning, good companions for the work, and careful attention to details." –Meribeth Shank, Miami Shores, Florida
Writing About Nature Retreat doesn't take place in a stuffy classroom. You'll be on the grounds of the Highlights Foundation conference center tucked away in the scenic Upper Delaware River Valley, a popular destination for canoeing, hiking, fishing, and eagle watching. You'll be surrounded by a 1,300-acre forest and attend programs in our rustic-looking 5,200-square-foot conference center known as The Barn.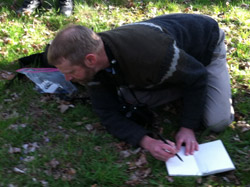 "The nature retreat was a flawlessly smooth, informative, fun and exciting learning experience, all taking place within a great environment, where every need or want was anticipated and provided for. This workshop was a turning point for me; an invaluable experience that I believe will make a huge difference in my career."—Carol Coogan, Albany, New York
Do you dream of sharing your love of nature with young readers? Do you want to excite children about the natural world around them? The Writing About Nature Retreat, with its supportive faculty and information-packed programs, will give you the tools to make that dream a reality.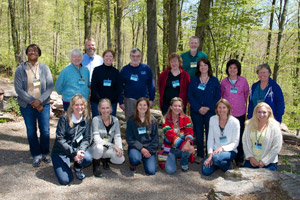 Posted on: April 10, 2014
Tags: 2014 workshops