2018 Matt de la Peña Scholarship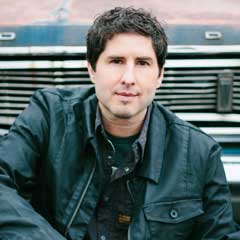 In honor of their significant contributions to the field of children's literature, the Highlights Foundation has created scholarships in the name of each Artist-in-Residency who visited this year.
Matt de la Peña is a New York Times-bestselling, Newbery Medal-winning author of middle grade and young adult novels; a contributor to the We Need Diverse Books anthology, Flying Lessons and Other Stories; and the author of three picture books: A Nation's Hope, Last Stop on Market Street, and Miguel and the Grand Harmony.
In August, the Foundation hosted Matt de la Peña as an Artist-in-Residency. He worked with several authors and dedicated time to his own projects, including a book for teens about family loyalty and intellectual ambition.
At de la Peña's reception, the Foundation read from Flying Lessons, The Living, and Last Stop on Market Street. Noted in the speech was the line from Last Stop on Market Street: "Sometimes when you're surrounded by dirt, CJ, you're a better witness for what's beautiful."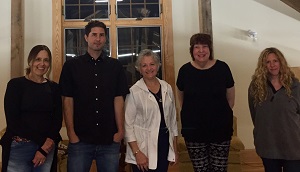 The Foundation continued, "Try that line at story time with four-year olds. They are ready to rip the book from your hands the second you let it loose, and yet you can't catch your breath with a line like that. The book teeters in your grasp; those hungry new readers are poised to take the book from you and devour it.
It is no wonder the Newbery committee brought Last Stop on Market Street to the front of the pack.
A 2016 Caldecott Honor Book,
A 2016 Coretta Scott King Illustrator Honor Book,
A New York Times Notable Book,
A Wall Street Journal Best Book."
Applications for the 2018 Matt de la Peña Scholarship must be received by midnight on Friday, December 22, 2017. The winner will be notified by January 19, 2018 and announced publicly on January 23, 2018. Please follow this link to apply.
The Artist-in-Residency scholarships provide full tuition to qualified 2018 Highlights Foundation programs. Recipients are selected on two criteria: seriousness of purpose and financial need.
More about the other 2018 Artist-in-Residency Scholarships: