Visual Outlining Webinar with Chris Tebbetts
Thank you for this thorough webinar! I look forward to trying the methods!
Thank you, one of the best workshops I've ever attended!
Great practical ideas to put into practice!
I am so excited to use all these brilliant ideas with my writing!
These are just a few of the comments that followed Chris Tebbetts' webinar on Visual Outlining, part of our 30 + 10 Free Craft Webinars with Optional Paid Critiques session. He gave us a tour of the tools he uses to keep moving forward with a draft. Some takeaways:
Chris is a former film major and "visual thinker." He said that thinking like a filmmaker can help with your story.
He reviewed some tools he has adapted from others to create the structure for his story.
Making maps of locations, floor plans of buildings and creating a calendar can help you with plotting.
He demonstrated online and traditional ways to look at the plot and structure: color-coding, visual spreads, corkboard-and-notecards, storyboarding, grids and tables.
He mentioned the value of getting your hands off the keyboard to work on your story.
He talked about discerning the difference between when you WANT to be done; and when you really ARE done.
If you missed the live webinar, watch it here:
If you can't see the video on this page, follow this link to our Youtube channel.
---
Online On Demand Workshop Now Available!
Getting Your Middle Grade or Young Adult Novel Unstuck
An On Demand Online Workshop
With Chris Tebbetts and Erin Dionne
You can complete this workshop at your own pace! The faculty has prepared an engaging experience for you with a variety of pre-recorded lectures and hands-on workshops as well as a collection of additional resources. You will have access to the course for six months after your registration date.
Two seasoned authors of middle grade and young adult fiction, Erin Dionne and New York Times best-selling author Chris Tebbetts, will share their writers' toolbox for getting unstuck, with a focus on character development, plotting and outlining, revision, journaling, and improvisation/play.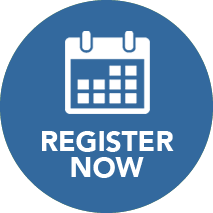 ---
Posted on: April 24, 2020
Tags: 30+10, plot, tebbetts, video, writing tips