The Magic Voice of Meg Medina: Just Listen!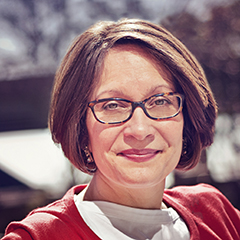 A few of us were at last Sunday's Newbery-Caldecott Banquet and found ourselves cheering at the marvelous acceptance speeches by this year's winners. Meg Medina's speech was no exception.
If you haven't read Meg's wonderful Newbery award-winning novel, Merci Suárez Changes Gears, well–why not? Go read it now. We'll wait.
Wasn't that wonderful? We knew you'd think so.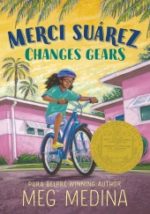 "Story can help us heal and connect us,
both as readers and writers."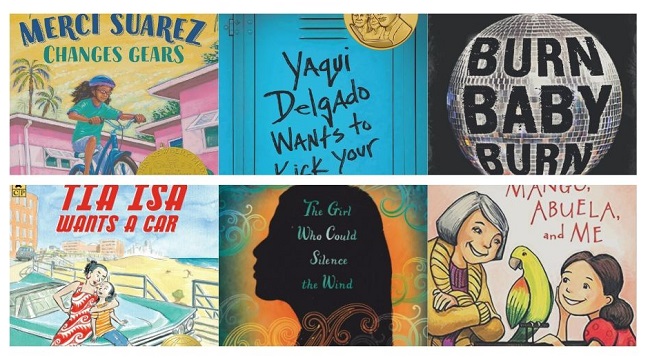 For more of Meg's words:
Meg Medina's closing keynote at the 2016 SCBWI Pocono Mountain Retreat hosted at the Highlights Foundation. "…What I was really saying was that I was ready to get better. To take a risk on myself. To finally come to a place of acceptance and have my own identity." Read more.
Meg Medina's Artist-in-Residency, where we announced details about the 2017 Meg Medina Scholarship, and talked about her books and how her characters hook us.
Meg will be on campus again this year, as faculty with Carolyn Dee Flores and Ellice Lee for Nurturing Your Artistic Voice: A Guide for Kidlit Rebels and Risk-takers, September 22-25, 2020. Looking forward to more of her magical words.
Posted on: June 27, 2019
Tags: faculty spotlight