A New Workshop with Linda Sue Park, Laurie Halse Anderson, Leah Henderson & Lynne Polvino
Thank you to Linda Sue Park & Leah Henderson for writing this post to introduce their 2019 workshop: From the Outside in: Writing Outside Your Own Experiences for Books for Children and Teens.
A PEEK BEHIND THE SCENES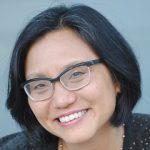 From the Outside In is a new Highlights workshop. How did it come together?
Linda Sue Park and Laurie Halse Anderson have been friends for a long time. They worked together once many years ago, at a teen book festival in New York. It was really fun, but the chance to work together again never seemed to come up.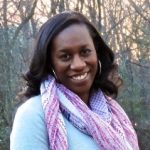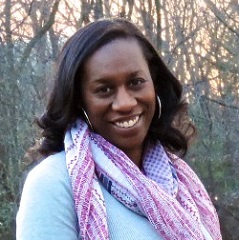 Just last year, Linda Sue met Leah Henderson at a We Need Diverse Books event in Washington, DC. Leah graciously offered to give Linda Sue a tour of the new Smithsonian African-American Museum, and it took a single afternoon for them to become friends for life.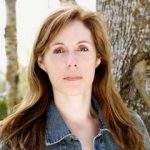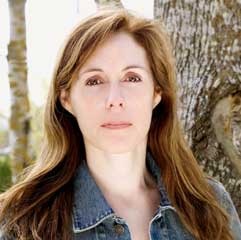 All three of us have written books that can be described as 'outside our own experience.' It's something we've each wrestled with, and it's a subject of vital importance to our young readers. We've all been doing a lot of work in this area, and we wondered if the Highlights Foundation would be interested in a workshop on the subject.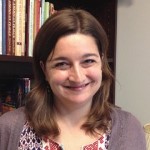 To our delight, Highlights said YES! The cherry on the cake: Senior Editor Lynne Polvino, from Clarion Books/HMH, will be joining us to offer her perspective from 20+ years of experience in children's publishing, including many titles written 'from the outside in.'
Viewing these stories through the lens of craft
The good news: All of us believe that it is indeed possible to write outside your own experience with sensitivity and respect. The corollary: It takes a great deal of thought and hard work to avoid the pitfalls of misappropriation. In this workshop, we'll explore writing outside your own experience as an issue of CRAFT: Misappropriating stories is almost always a question of poor research and/or poor writing. Viewing these stories through the lens of craft can help us manage the difficult emotions surrounding the topic.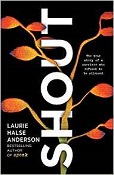 As of this writing, Laurie is in the midst of an epic tour for her amazing new book Shout (EIGHT starred reviews!!), so Leah and I have written a few questions for each other, and for Laurie. We're hoping that this workshop will be a chance for all of us, faculty and attendees, to learn from one another.
Linda Sue's questions for Leah:
Every time I write to you, you're either just leaving or just getting back from somewhere far away–you're truly a world traveler. What are some of the ways that travel dovetails with your writing?
Some of the books you're working on seem like enormous projects. How do you figure out how to wrangle the subject—what to focus on, what to leave out?
Leah's questions for Linda Sue:
Whenever I see you, I notice you have bubbles, circles and/or polka dots on something you're wearing or carrying, and I always smile because like bubbles and circles, you don't show edges. You are a tremendously thoughtful, kind, and giving person, and I wonder when are the times and what are the topics which bring your edges/pointed corners to the surface?
Since the day I met you, you've always been someone with a million and one ideas, but what are the ideas that continue to rise to the surface for you, or balloon into larger ideas or goals that you are still working towards?
And we both have questions for Laurie:
From Leah:
You are extremely vocal about making room so that a multitude of voices can be heard. Was there a moment when you saw this need with a new level of clarity? Or have you always just been awesome this way?
Is there a time when making a mistake taught you so much more than doing the right thing ever could?
From Linda Sue:
If you could give one piece of advice to your younger self when you were starting out on your writing journey, what would it be?
Will you please explain the term 'mayonnaise ladies'?
Posted on: April 29, 2019
Tags: 2019 workshops