Announcing: Anti-heroes and Villains–Crafting Flawed Characters We Love to Hate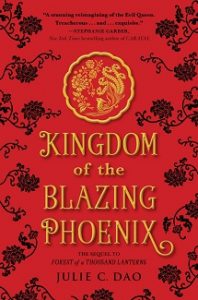 Must there be an antagonist to the protagonist? Why not just skip all the drama and get to the hero's happy ending even sooner? These are questions many middle grade and young adult authors and/or illustrators grapple with when deep in the trenches of crafting a manuscript. Introducing devious and cruel personas involves some nuance, but is often integral to stretching a tale into a book. In fact, the definition of the word 'villain' is "a character whose evil actions or motives are important to the plot." The opportunity to confront an adversary may be the obstacle your heroine needs to unleash the dormant superpower she's been trying to unlock.
At other times, the unveiling of a deeply flawed disposition is more subtle–allowing a contrast in morality to slowly emerge for the reader as the narrative arc progresses (like with 'the kid' in Shel Silverstein's The Giving Tree.") Also, revealing how painful or cruel actions by those viewed as the 'enemy' can stem from ignorance, repressed hurt or negative life experiences–shaping this alternate POV–can be powerful teaching moments for a young audience when incorporated into age-appropriate literature.
If you're struggling to effectively weave conflict and backstory into the mini-novella or novel you're ready to pen, author and faculty Julie C. Dao suggests coming to The Highlights campus for Anti-heroes and Villains: Crafting Flawed Characters We Love to Hate. "My muse is Highlights! I have gotten so much work done on campus, and there's something magical about being surrounded by the energy of other creative people," she affirms.
Dao's co-faculty for the workshop is writer, Associate Editor at Disney-Hyperion associate editor, and People of Color in Publishing founder Patrice Caldwell. Their special guests are Henry Holt Books for Young Readers editor Tiff Liao and DongWon Song, an agent at Howard Morhaim Literary Agency. Dao hopes you'll allow them the opportunity to contribute to your publishing journey. "Writing books is often a solitary endeavor, and I find that engaging with other writers and learning from them has been invaluable to both my craft and my understanding of the industry."
In the workshop, you'll:
Look at some iconic villains and discuss what goes into the creation of a really GREAT villain.
Examine your main character's dreams and desires, and then find out who would OPPOSE those. Patrice says: "It could be a "villain"–but it could also be the hero's best friend."
Look at how villains serve as catalysts for the protagonist's action.
Find out how to create sympathy for your villain, for his/her goals and dreams.
Discover where your hero and villain's goals intersect, and how that sets up conflict in your story.
Create a powerful backstory for your villain. Julie says: "I haven't met a single villain whose origin story I didn't want to tell."
Hear what an editor and an agent look for when discovering villains in submitted manuscripts.
Get faculty feedback on the opening chapter of your work-in-progress.
MEET THE FACULTY
| | | | |
| --- | --- | --- | --- |
| Author/Editor Patrice Caldwell | Author Julie Dao | Editor Tiff Liao | Agent DongWon Song |
Posted on: March 18, 2019
Tags: 2019 workshops, character