July 2018: Summer Campers, Nonfiction Masters and Inventive Illustrators
Our heads are still spinning from all of the visitors we had in July, for three of our largest workshops. Enjoy these pictures–and start making your plans to come next year!
Summer Camp at the Barn: A Week of Creative Mentorship
It's our signature annual workshop, and in many ways, the focal point of our workshop year.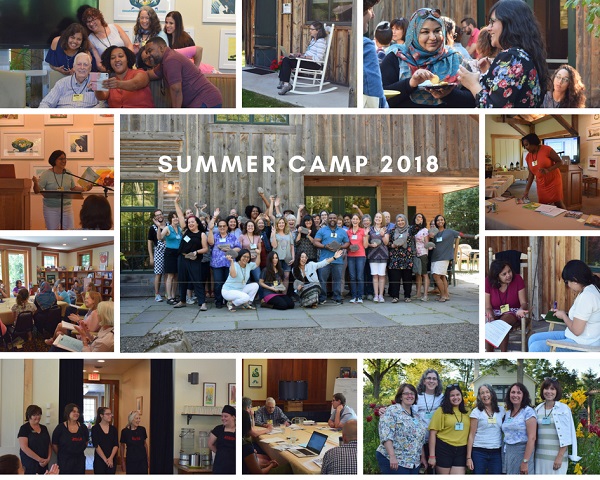 Master Class in Writing Nonfiction for Children & Young Adults
Every summer, this is the center of the nonfiction universe!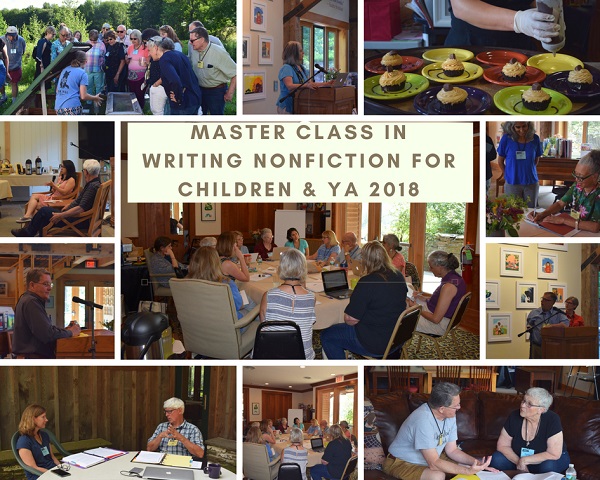 A Party for Peter Jacobi!
At this year's Master Class in Writing Nonfiction, we had a party for Peter, who had decided this year's workshop would be his last. Peter was on the faculty for our very first Writer's Workshop at Chautauqua, and has continued to offer exceptional instruction and mentorship to our attendees through the years.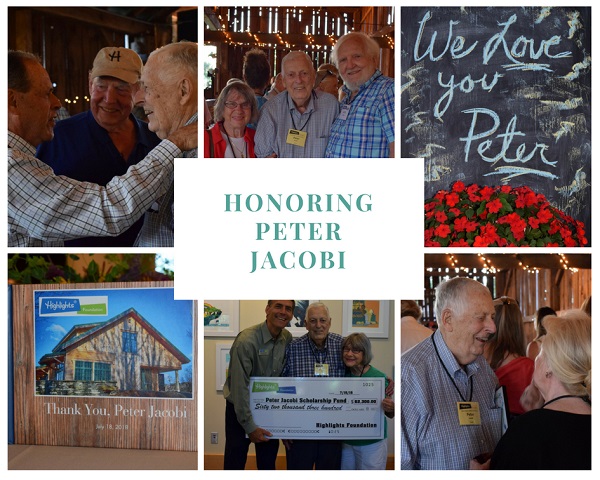 Illustration Intensive
The name says it all!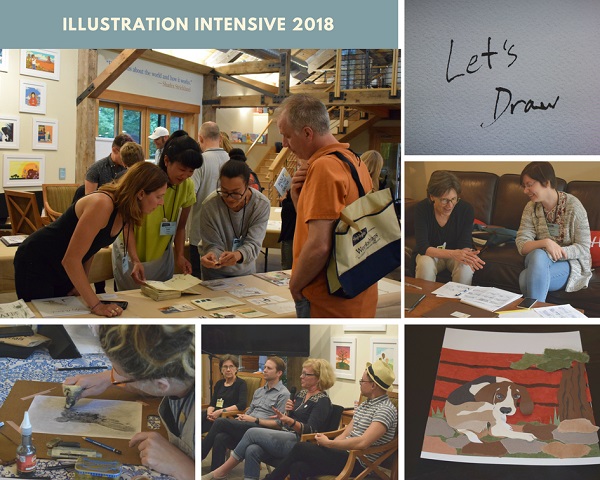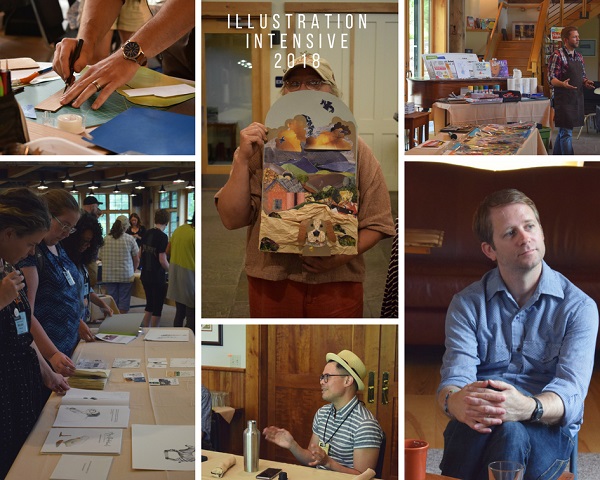 Posted on: August 8, 2018
Tags: community, photo gallery, The Experience, workshop spotlight