Learn techniques that will help you create fantastical worlds
Are you in the beginning stages of creating a speculative, science fiction, magical realism, or fantasy novel? If so, we've got a fall workshop that can help you: Beginner's Class in World Building and World Conjuring.
Workshop leader Cori McCarthy, author and editor, will teach you the techniques of worldbuilding, the process of constructing an imaginary world. Cori will guide you to create depth in your world and characters with techniques that lend themselves to fantastical worlds: ways to establish rules and meaning, build relationships, and structure governments.
Special guest authors Amy Rose Capetta, Sage Blackwood and Kristen Simmons will help Cori immerse you in the process of building compelling and believable worlds in your fiction and help you develop new ideas for your work-in-progress.
Along with daily lectures and writing, Cori will host one-on-one consultations on the first 10 pages of your work-in-progress and facilitate writer's roundtables on additional pages.
Get to know your world-building mentors:
Cori McCarthy
Cori McCarthy is the author of four young adult novels: The Color of Rain, Breaking SkyOnce & Future duology (Little, Brown '19/'20) and the author of Hope Is An Arrow, a nonfiction picture book about Kahlil Gibran (Candlewick '21). They hold degrees in poetry and screenwriting, as well as an MFA in Writing For Children & Young Adults from Vermont College of Fine Arts.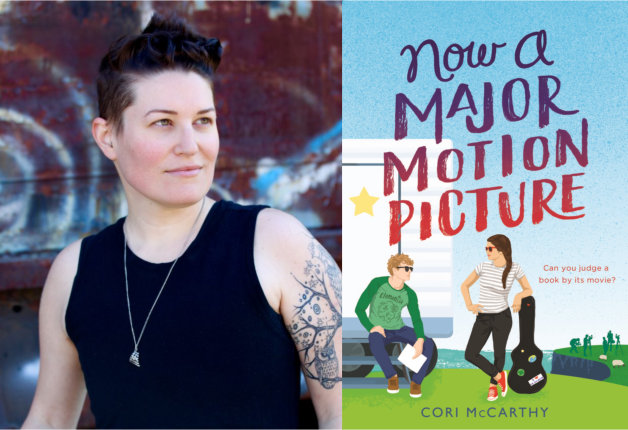 Amy Rose Capetta
Amy Rose Capetta is an author of YA fantasy, sci-fi, and mystery. Her first novel, Entangled, was a BEA Buzz Book. Her latest, Echo After Echo, is a queer love story wrapped in a murder mystery and set on Broadway. It has received two starred reviews and is a Junior Library Guild selection. More upcoming: The Brilliant Death (Viking 2018), The Lost Coast (Candlewick 2019), Once & Future (co-written with Cori McCarthy, coming from Little, Brown's Jimmy Imprint in 2019). She holds a BA in Theater Arts from the University of California at Santa Cruz and an MFA in Writing for Children and Young Adults from VCFA.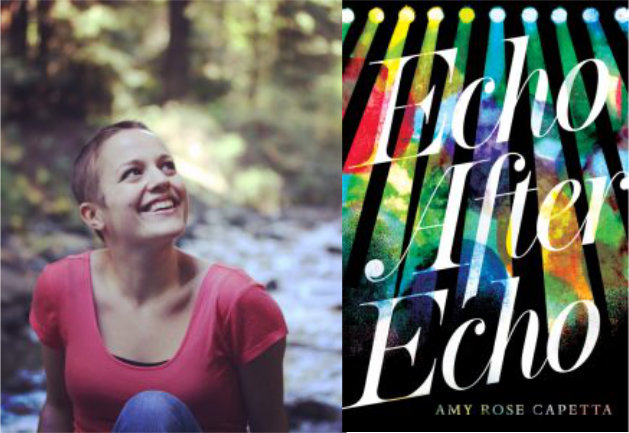 Sage Blackwood
Sage Blackwood is the author of several middle grade fantasy novels, including the critically acclaimed Jinx trilogy, which received numerous honors and was purchased by President Obama during a visit to a DC bookstore with his daughters. Her most recent book is Miss Ellicott's School for the Magically Minded. She lives in upstate New York.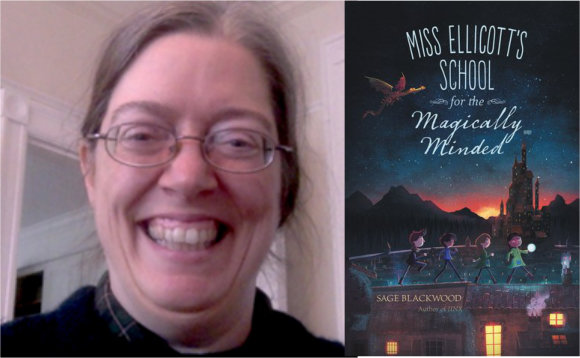 Kristen Simmons
Kristen Simmons is the critically acclaimed author of the Article 5 series, The Glass Arrow, Metaltown, and Pacifica.She has worked with survivors of abuse and trauma as a mental health therapist, taught Jazzercise in five states, and is forever in search of the next best cupcake. Currently she lives in Cincinnati, Ohio with her husband, where she spends her days supporting the caffeine industry and chasing her rambunctious son.
Posted on: August 3, 2018
Tags: 2018 workshops