Faculty Spotlight: Susan Campbell Bartoletti and Mitali Perkins
Susan Campbell Bartoletti and Mitali Perkins have served separately on the faculty of multiple workshops, and they come together each year for DIY Repair Kit for Writers: Get Your Fixer-Upper Ready to Sell. Together they are a faculty force to be reckoned with! Get to know them better, and find out more about the workshop below.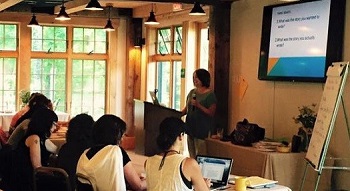 Interview with Susan Campbell Bartoletti
What can attendees expect at DIY?
Participants can expect large-group how-to lectures, smaller informal talks on craft, and writing exercises. They can expect time to work alone and apply the home repair tips so that at the end of our time together, they will have a blueprint for a stronger foundation. We will offer informal feedback, time to talk, and first-aid tips for mangled characters and plots. Bring your muse! Read more.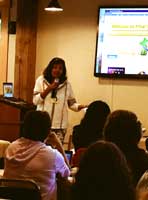 Spotlight on Mitali Perkins
Please come and join us if you need fresh inspiration for an idea or a novel in progress. I promise you that Susan's marvelous sessions will unblock you, and I'll do my best to help, too. There's something magical about writing in community while our Highlights Foundation hosts pamper us with delicious food, quiet, clean cabins, & peaceful scenery. We will start the weekend as acquaintances, continue as colleagues, and say goodbye as friends. Read more.
Summer Camp Keynote: The DIY Home Guide to Repair for Your Story
Summer Camp attendee Carol Baldwin wrote an excellent blog post about Susan's presentation on revision. The presentation was the impetus for creating the DIY workshop.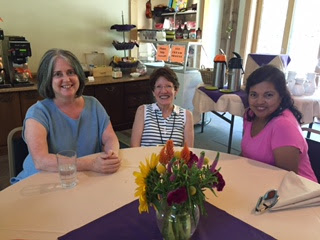 Susan acknowledged that her lecture was the result of what she has learned–from her own experience as well as from the wonderful people she has met in her own journey as an author. Susan cautions that these are not rules, but rather suggestions. "Writers often find their own way, once they have a map."
Rough Draft: Your rough draft is your "get words on the page" stage. It's not a first draft.
You won't know what your book is about until you have written your story from beginning to end. So write it through. Trust that your ending will inform your beginning. Once you've written it through, you will be ready for a true first draft. Read more.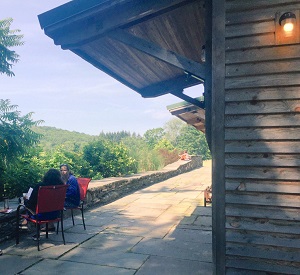 A conversation with Mitali Perkins, author and writing mentor
Don't miss this wonderful blog post on From the Mixed-Up Files…of Middle Grade Authors. It begins:
How did you become involved with the Highlights Foundation?
I taught there a few years ago and fell in love with the place. It's a five-senses experience (the taste of organic, fresh food, lovingly prepared, the sound of laughter around meals, and birdcalls in the woods and a rushing creek, the sight of quiet trees and kind faces, the smell of good coffee, and the feel of your keyboard tapping under your fingers as you write, and write, and write). Highlights is saturated in a deep love for children's books, which makes it the perfect venue to recharge our creativity and commitment to a unique and important vocation. Read more.
Posted on: July 24, 2018
Tags: DIY, faculty interview