Workshop Spotlight: Crafting a Dummy with Heart and Soul
We're introducing an exciting new workshop for illustrators this year:
Crafting a Dummy with Heart and Soul:
A Creative Incubator for Illustrators
May 24-27, 2018
If you have a completed picture book manuscript and/or sketched dummy, we invite you to join co-faculty Floyd Cooper and Melanie Hall, who will help you find balance with words and pictures as you polish your dummy for submission.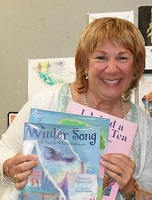 Enjoy the creative, stimulating environment as Floyd and Melanie show their work, discuss media and techniques, share their experiences, and give expert tips. They will:
Review the basics of creating a dummy for a 32-page picture book.
Help you create successful illustrations from sketches to final, perfected dummy.
Guide you in deciding which story components to illustrate.
Teach you to make good compositional choices for the greatest dramatic impact, and discover ways to update your page designs.
Provide lots of individual attention and facilitate class feedback.
Encourage you to discover what makes your art stand out.
Help you to create a lively, beautifully illustrated book that gets attention.
Floyd Cooper is the author/illustrator of nearly 100 children's books and the winner of many prestigious awards, including several Coretta Scott King Awards and Honors. Read more about Floyd.
Melanie Hall is the illustrator of over 30 books and winner of the Parent's Choice Award and Sydney Taylor Honorable Book Award. Read more about Melanie.
Whether you are working on your first picture book, want to renew your enthusiasm, or reinventing yourself, this workshop will bring out your unique personal expression to help you craft an exciting, lively dummy.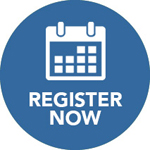 Posted on: March 13, 2018
Tags: illustration, workshop spotlight